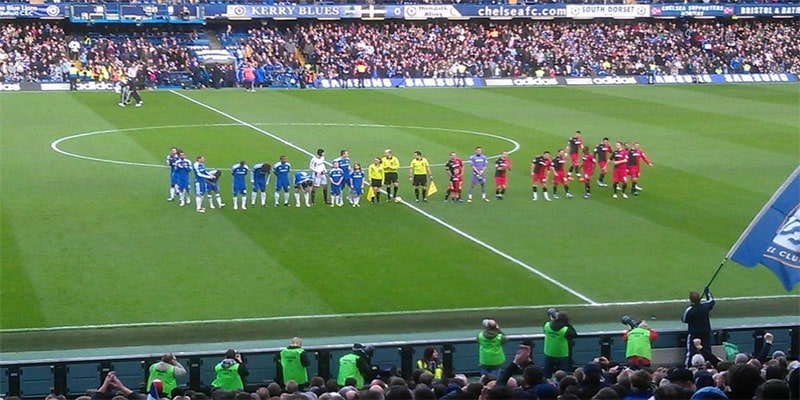 Latest Gambling News
Voluntary ban on Gambling Shirt Sponsorship to be voted on
English Premier League clubs to vote of banning gambling companies taking out shirt sponsorship deals
English football's Premier League have asked all 20 clubs to vote on measures which if agreed upon will voluntary ban the practice of gambling companies being able to sponsor football club shirts.
Since 2005 when the Gambling Act in its current form came into being, a whole host of Premier League clubs have benefited from the sponsorship monies paid out by numerous gambling companies to be able to adorn their brand logos and names first team shirts.
But with opposition to the advertising of gambling growing, particularly at sporting events including football which has a large number of fans under the age of 18, the writing has been somewhat on the wall when it comes to the continued ongoing participation of gaming firms.
Indeed as far back as 2019 the Irish betting exchange Betdaq who are owned by the Ladbrokes Coral owner Entain plc, got the ball rolling on this topic by 'gifting' their spot on the shirt to Children with Cancer UK.
This was followed by the popular bookmaker Paddy Power launching their own 'Save our Shirt' campaign. Of course Paddy Power being Paddy Power, ensured they milked every last bit of publicity going in doing so!
In recent days the Premier League sides Everton and newly promoted Bournemouth have just inked deals with gambling companies, although Crystal Palace have decided not to renew their own deal, instead partnering with a car dealership.
For the vote to be successful, 14 of the 20 Premier League clubs would have to vote in favour of the voluntary ban.
However, even if it were not to be successful, in all likelihood with a white paper set to be published any day soon concerning revamping the Gambling Act, it could well be the case that the government take the decision out of the football clubs' collective hands.