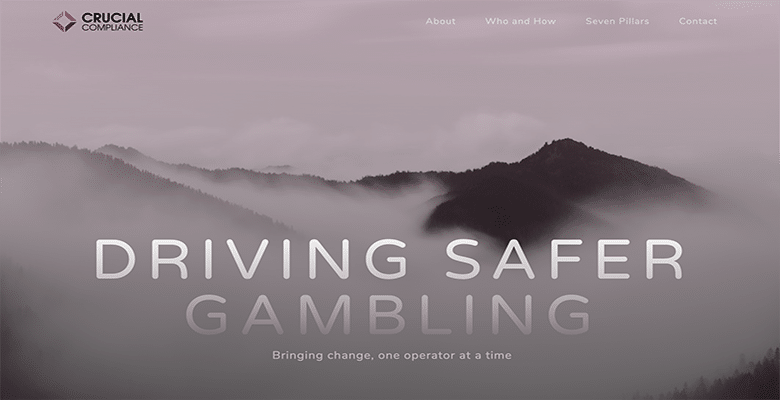 Latest Gambling News
Crucial Compliance adds to its team of experts
Andy Masters joins compliance specialists as Partner and Chief Operating Officer
Crucial Compliance Limited, the leading expert in innovative Responsible Gaming and AML strategies, has today announced the appointment of Andy Masters as a Chief Operating Officer.
Masters' initial responsibility is to advance the professional services and software development team by bringing together experts in their fields.
He will drive Compliance Management solutions building a suite of products to match the global ambitions of the company.
Masters has two and half decades of experience in supporting growth and solving complex, data-related business issues across blue-chip, retail and iGaming organisations.
He has previously built up a solid reputation for excellence through building and managing world class delivery teams.
Crucial Compliance has been curating a strong team of industry experts and partners, and believes the appointment of Masters as Partner and COO delivers on the strategic aim to continue the international expansion, whilst creating unique technological propositions for a range of clients.
Paul Foster, Managing Director of Crucial Compliance, said: "We are very proud to welcome Masters as both a partner and fellow Board member to help deliver the sustainable but ambitious targets."
"As COO, he is bringing a depth of knowledge and experience which will help take us to the next level of company growth and development and, crucially, compliments the existing team and client base perfectly."
Andy Masters added: "I am delighted to join the board of Crucial Compliance supporting the expansion of Crucial to deliver Compliance Automation and to build a world class iGaming team."
"RG and Compliance is at our epicentre and should be at the heart of all customer interactions; the team at Crucial is being built around that central strategy while still delivering exceptional Analytics, BI, MI, Customer Engagement and iGaming Synergy."