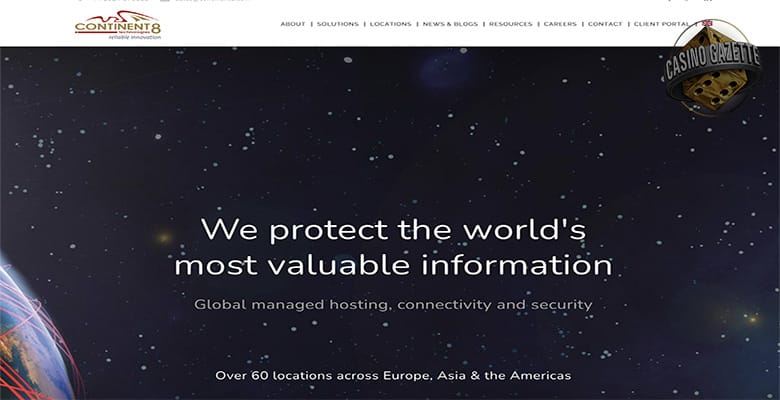 Latest Gambling News
Continent 8's Public Cloud Solution Launches in Gibraltar
Provider is responding to changing market conditions and the demand for innovation in infrastructure by Gibraltar businesses
Continent 8 Technologies has expanded its product range in Gibraltar with the launch of its Public Cloud solution, responding to changing market conditions and the demand for innovation in infrastructure by Gibraltar businesses.
The Continent 8 Cloud offers its partners a multi-tenanted laaS platform to host customer infrastructure as Virtual Machines.
Already live in a number of Continent 8's locations including the Isle of Man, Montreal, Malta, Colombia and Atlantic City, the Public Cloud platform is architected on clustered Nutanix Hyper Converged Infrastructure, guaranteeing the highest levels of performance and functionality.
Key features of the platform include a self-service portal with template-based provisioning, feature-rich Edge devices, the ability to integrate with Continent 8's Co-Location, MPLS and Cloud Connect services plus DDoS protection.
A significant benefit for customers is that moving to the Cloud eliminates the need for ongoing hardware investment, providing flexibility to pay for resources as required.
What's more, there are Usage and Fixed Subscription fee commercial models available to meet different requirements.
Continent 8 fully manages the cloud environment by up to and including the Hypervisor, whilst enabling customers to have complete control and management of their internal systems and data.
This removes the need for customers to maintain and support the infrastructure, ensuring they can focus on their business.
Customers are also able to further enhance their platform via third party tools such as Kubernetes to create, manage and interact with specific data groups within their own dedicated Continent 8 Cloud.
David Black, Managing Director (EMEA) at Continent 8 Technologies, comments: "It is ten years since we first invested in our Gibraltar data centre."
"Since then, we have continued to invest in both facilities and network for customers. Launching Cloud in Gibraltar is a natural extension for our Gibraltar product family which plugs into Continent 8's carrier grade network and 70 other locations worldwide."