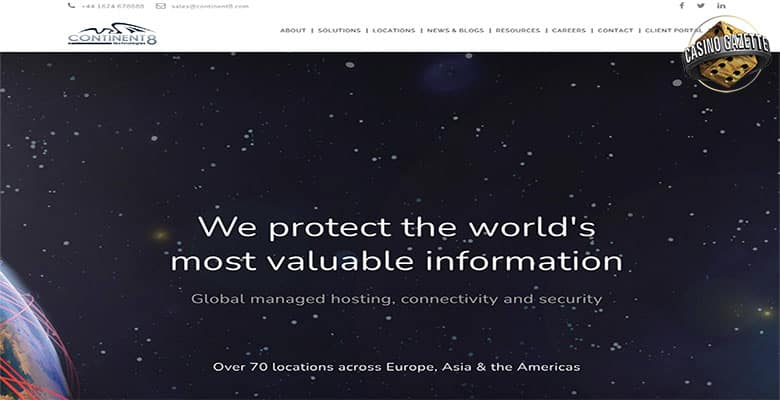 Latest Gambling News
Continent 8 Technologies expands into Puerto Rico
ISP continues to ensure that its partners in the LatAm market can access its full suite of products and services via a new data centre and point of presence in Puerto Rico
Continent 8 Technologies, the leading provider of global managed hosting, connectivity and security solutions to the online gaming industry, continues to expand its presence in the fast-growing Latin American market with the opening of a data centre in Puerto Rico.
Continent 8 is now offering its full suite of services based out of Puerto Rico. Diverse geographical routes into Continent 8's private and highly secure location connects the Puerto Rico facility to the company's global backbone of more than 80 locations across four continents.
The data centre and strategic point of presence (PoP) in Puerto Rico adds to the company's data centre and PoP in Bogota, Colombia, which includes a public cloud solution.
Services in Peru are set for launch in the second quarter of the year, expanding the company's footprint even further.
Gabriel Szlaifsztein, General Manager for Latin America at Continent 8 Technologies, said: "The LatAm market is opening up at pace and in Puerto Rico we have a jurisdiction that offers a great deal of potential for operators and suppliers."
"The launch of our services in Puerto Rico aligns with efforts to be first to market in the key regions being targeted by our customers and also in our belief that Latin America will become one of the most significant online gambling markets in the world."
Back in November, the Puerto Rico Gaming Commission started to accept applications from operators wanting to secure an online sports betting licence in the market, which is estimated to generate upwards of $18million in its first full year.