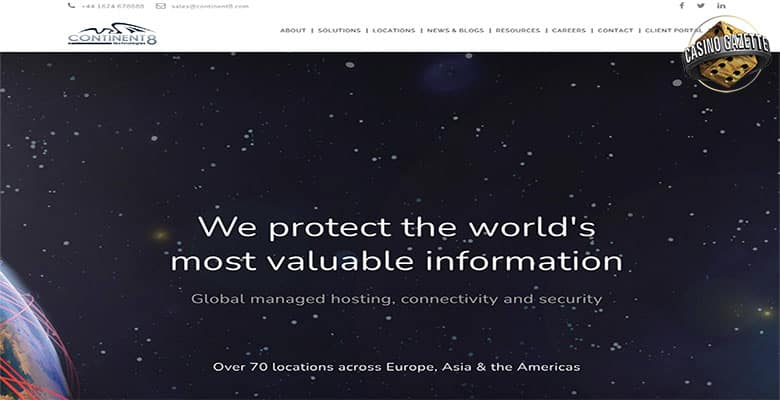 Latest Gambling News
Continent 8 Technologies Appoint Two New Technical Operations Managers
Simon Booth and Teddy Elias join as Technical Operations Managers with responsibilities split across regions to support the company's global footprint
Continent 8 Technologies who specialise in providing  highly reliable managed hosting, security and
global network solutions for online business-critical platforms,  have onboarded two experienced IT leaders, Simon Booth and Teddy Elias.
Both have been appointed as Technical Operations Managers with Simon looking after the EMEA and Asia Pacific regions while Teddy will cover the Americas.
Working directly with the Technical Operations Director, and managing a regional team of multidisciplined engineers, they are responsible for managing the Continent 8 network functions (backbone, edge, peering and corporate) as well as the company's private and public cloud infrastructure.
Simon has experience across a range of complex IT roles over a distinguished 26-year career. He started in the finance sector and moved to iGaming eight years ago, with various roles at poker giant PokerStars. This includes Senior Architecture Specialist, Senior Manager of IT Projects and Head of Network Operations.
Teddy has a similar 23-years' experience in IT, initially working for a range of companies in the shipping and banking sectors, including roles as Technical Consultant and IT Manager.
He joins Continent 8 from comScore and Inovvo where he was responsible for building infrastructure for telco operators including big data, advanced analytics AI and machine learning solutions.
Edward O'Connor, Technical Operations Director at Continent 8 Technologies, said: "It's fantastic  to welcome Simon and Teddy onboard and I'm confident that both will have a transformative effect on our team. They bring great leadership experience and technical expertise."
"Simon and Teddy will play a critical role in the daily operation of our company and the support of our growing customer base."
"I look forward to working closely with them as we continue to expand our global infrastructure and deliver market-leading manged connectivity, cloud and security services to the industry."
Simon Booth, Technical Operations Manager at Continent 8 Technologies, said: "Continent 8 is a fast-growing business, delivering market-leading products and services to many of the biggest brands in iGaming."
"It is great to join this exciting and agile company and I look forward to sharing my knowledge and experience with the team."
Teddy Elias, Technical Operations Manager at Continent 8 Technologies, added: "I am thrilled to join a company that is so technically advanced and that can offer its partners the best solutions in the market."
"The US iGaming market is growing rapidly, so it's a particularly exciting time to be on board and play a role in the businesses success."
Continent 8 has grown significantly in the past 12 months, with a network now spanning over 70 connected locations across Europe, Asia and the Americas.
As a result, the Continent 8 team has also expanded. The company now employs around 150 talented individuals across the globe.