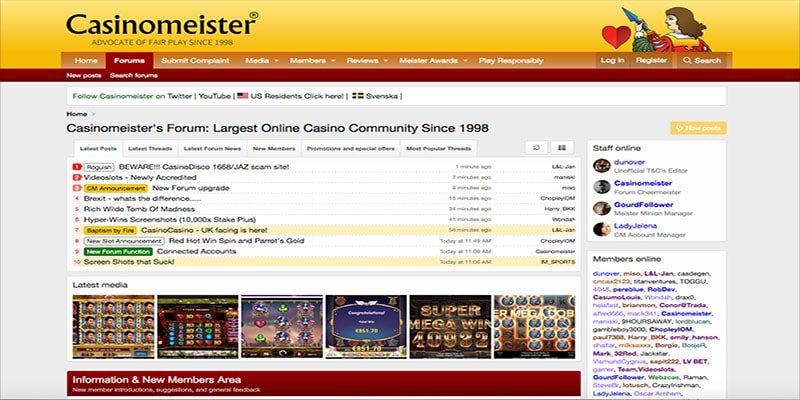 Leading casino player advocate site Casinomeister, which operates arguably the most popular online casino forum for players on the internet, has this morning completed a major upgrade to the forum software.
The upgrade which took place early Wednesday morning was the result of several months work and on first appearances has been well worth it. With users of the forum now having more features to utilise and the forum featuring a new slick design.
Since the end of April, owner of Casinomeister Bryan Bailey has been gathering feedback from forum members as to what they would like to see and have available with an upgraded forum. With a dedicated thread titled 'New forum on the horizon – your wish list?' generating 5 pages of comments, totalling 85 responses and in excess of 5,000 views.
Many of the requested features in the members' wish list have been incorporated into the upgrade as a result. In a message communication sent out to all forum members yesterday informing them of the planned upgrade in the early hours this morning, Bryan Bailey said of the upgrade: "Hopefully all will go smoothly and you'll be back to check out how amazing the new software will be. Nothing to be alarmed about, not too many changes, but a load of new functions will be at hand."
Take a look for yourselves by visiting the Casinomeister Forum here and be sure to let us know what you think in the comments box below.