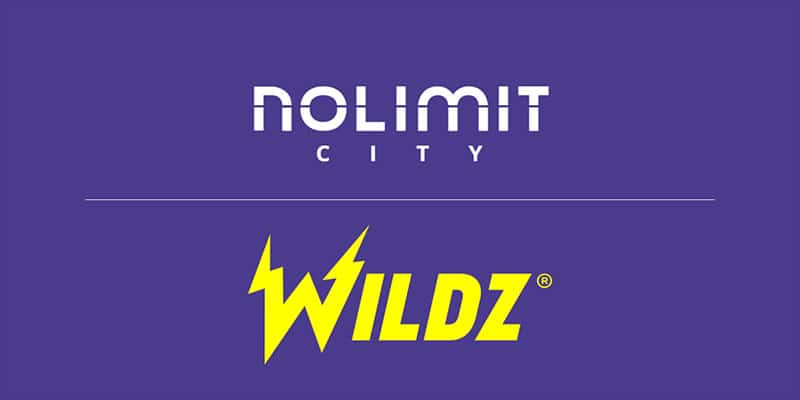 A new partnership has been struck between ambitious new operator Wildz by Rootz and slot aficionados Nolimit City. This announcement comes directly on the back of Wildz's release, the first on the coveted Rootz platform which has been causing such a stir among the iGaming community of late.
At face value Wildz are a 'break out' brand, landing out of nowhere to have their first 'stab' at building an operator, but scratch below the surface and it is immediately apparent how far from the truth this is. Founded by the same minds behind legendary operator Rizk (one of GiG's flagship brands), their experience is enviable to say the least.
If the 'hype' among the iGaming community, even prior to release, is anything to go by then what is in store should be interesting to say the least. Rootz as a platform boasts immense capabilities. A stress on automization, 'Machine Learning' (because apparently the term 'AI' freaks everyone out!) and a bespoke gaming experience means Wildz certainly promises much. As a result, not only players but affiliate partners and providers alike look set for a whirlwind ride into the future of the iGaming sphere.
Wildz CEO Lasse Rantala said of the newly struck deal: "It is vital that, as we push to provide the best all round gaming experience on the market, we continue to ensure the best content."
'Nolimit City have a proven track record of not only creating some stand out titles among their portfolio, but consistency in terms of game production and volume. Regular high-quality content for our players? Sounds ideal to me and perfect for Wildz!"
On the topic, Malcolm Mizzi, Nolimit City's Commercial Director added: "It is not only refreshing to see new names in the industry but also immensely exciting for us. We're not the largest or oldest standing video slots supplier in the market but operators such as Wildz by Rootz know of us."
"This is a true testament that our product has had a positive reaction across the industry. We're excited to watch our future partnership blossom and Nolimit games attract new players to such an exciting concept!"
About Nolimit City
Nolimit City is a Malta, Stockholm, India-based online casino platform and game developer, offering high-quality content and services to operators around the world. The company has designed and developed its platform in-house from the ground-up; delivering a strong and powerful engine that can take large volumes of play and social interaction in its stride, on both desktop and mobile.
It is coupled to an innovative back office and bonus toolbox, providing a one-stop shop for our partners, hugely flexible and can be tailored to individual operator requirements and needs. We employ some of the smartest minds and artistic talents in the industry; people passionate about gambling and technology. They have helped us to create a portfolio bursting with fun and engaging games.
 About Rootz
Rootz, formed in 2017, has built a platform that delivers the very best in online gaming management, with a heavy focus on smart and efficient programming, lean but powerful graphics, and robust content.
Rootz is built on a philosophy of quality over quantity and employs automation to eliminate company drawbacks. Staying lean and mission-focused, Rootz has opted to tackle iGaming with the most competent professionals, state-of-the-art systems and programming, and a keen focus on the trends and challenges of the future.
Whether it be integrated business intelligence, trusted payment solutions, the fastest gameplay, an experienced compliance team, or simply a well-designed and functional backend, Rootz is the next generation iGaming platform.