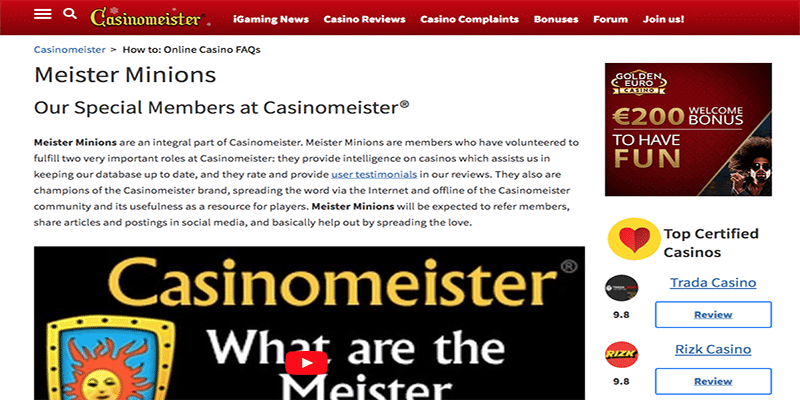 It's that time of year whereby various bodies within the iGaming industry get ready to bestow a multitude of awards and gongs on those operators who are deemed worthy of receiving plaudits and praise, for their actions over the past 12 months.
Whilst here at Casino Gazette we could have levelled against us, the title of being 'biased', but in our view the only awards that matter in the online casino industry, are those awards given out by the leading player advocate site and sister site to Casino Gazette, in the form of Casinomeister.
The Casinomeister awards have been running for nearly as long as the site itself, which for those unaware, Casinomeister was established way back in 1998. With the awards dished out every January by Casinomeister, rightly regarded as some of the highest profile and coveted awards in the iGaming industry.
The best casino award from Casinomeister, is by far and above the equivalent of the  'Best Actor/Actress' Oscar award in iGaming and the player community have a say as to whom and where this award goes to.
So if you want to have your own say, then you need to become a 'Meister Minion'. For full details on how to become a Meister Minion and help in shaping the industry for the better, please visit the Meister Minion page on Casinomeister.