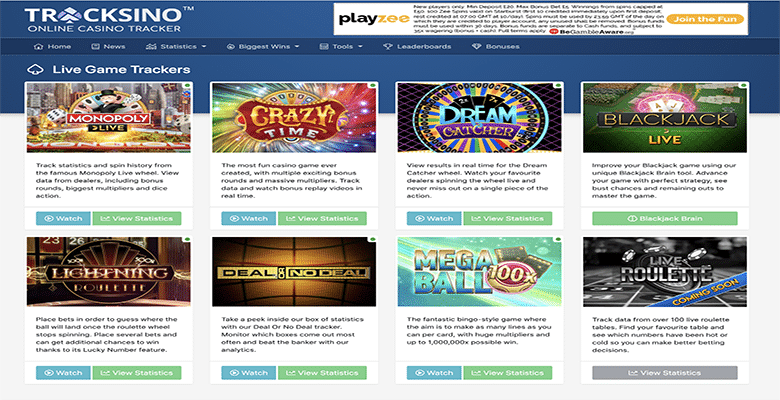 If you are a fan of live casino games then you really ought to bookmark Tracksino, which is a site dedicated to tracking and collating data from live casino games.
A fairly new site, Tracksino has already garnered several glowing reviews from owners of sites that operate in the iGaming space.
With handy tools such as 'Blackjack Brain' available to use, which provides players, both new and experienced,with suggestions on how to play your hands.
What is neat about 'Blackjack Brain' is that not only are you able to track your own hands, but also those of other players in real time.
Other tools that Tracksino makes available include their 'Dream Emulator' and 'Monopoly Emulator'. Furthermore the site collates statistics of several games, arming players with  information when they decide to play.
The site provides player with real time information, so as they can be assured that they are being treated fairly and playing in a safe and secure online environment.
A fairly new site, do not be surprised to see Tracksino making a good name for themselves over the coming months and years ahead.
You can visit Tracksino here.