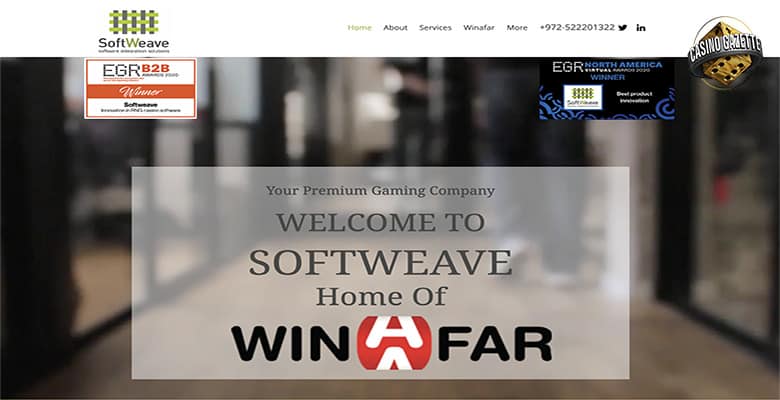 Latest Gambling News
Winafar to make its Debut in Canada
Innovative software that allows players to play at real slot machines from their computers and mobile devices will be made available to Canadian operators
Softweave, the innovative software developer for the global iGaming industry, has agreed to launch its award-winning Winafar product in the Canadian market for the first time.
Winafar allows casino players to play at physical slot machines located on real casino floors from home via their desktop computers and mobile devices.
The launch has been achieved in partnership with Canadian distributor, RBY Gaming, allowing casino operators across the country to deliver a unique and compelling player experience.
Winafar can be installed on any land-based slot machine and uses a camera and microphone to capture the image of the reels and the sounds of the machine.
The Winafar box is plugged in to the cabinet, allowing players to control the physical slot machine from their computer, smartphone or tablet device.
Slot games are then played via a dedicated website, or can be added to the game lobby of an existing online casino site.
Softweave debuted the product in New Jersey last year and it proved to be an instant hit with players, especially those wanting to try online casino play for the first time.
Winafar has been such as success that it was named Product Innovation of the Year at both the EGR B2B Awards and the EGR North America Awards 2020.
Roy Greenbaum, CEO of Softweave, said: "We are delighted for the opportunity to  launch Winafar in Canada and to allow local operators to offer their players a truly authentic casino experience but with the convenience of online and mobile play."
"Live casino is becoming increasingly popular in markets around the world, and while traditional live dealer covers table games, Winafar allows operators to offer a live slots experience that captures the magic of playing on a casino floor."
"We believe Winafar will enjoy incredible pick-up among casino operators across Canada, and will be a huge hit with players seeking the most engaging and compelling real casino experience online."