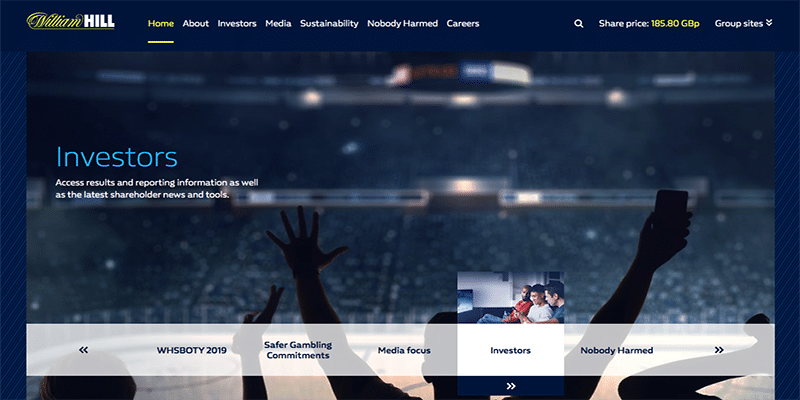 UK Bookmaker William Hill, who just this weekend announced they have completed a deal to relinquish 33 shops in Northern Ireland to leading independent bookmaker Boyle Sports, have this morning announced that they expect to see their 2019 profits ahead of expectation.
With profits of between £143m £148m expected to be posted, after a favourable December trading period. The company also announced that they expect their fledgling US business to break even during the same period.
Ulrik Bengtsson, Chief Executive Officer of William Hill, commenting on the latest trading update for the company that was released this morning, said: "The Group has delivered a strong operating performance, ahead of our expectations and against a challenging regulatory backdrop.
"We made good progress on a number of fronts, including our Retail business, Online and in the US, enabling us to deliver on our long term strategic ambitions. We look forward to building on these efforts in 2020 with a strong focus on customer, team and execution."