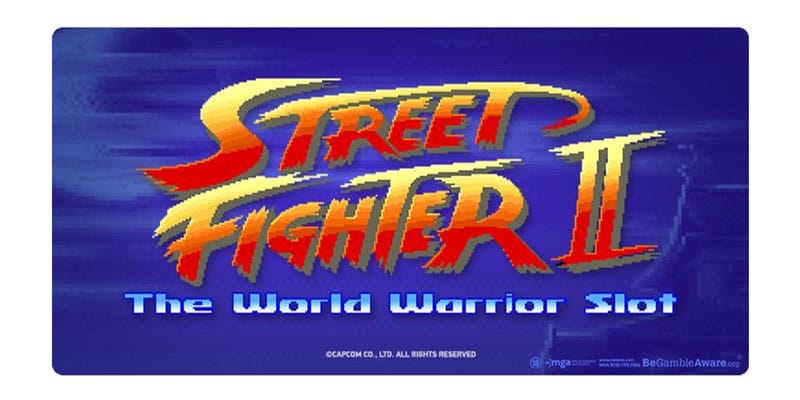 Whilst pretty much the entire iGaming industry is currently in London, attending ICE London 2020 at the Excel London, Swedish casino game supremos NetEnt have used this moment to provide as much publicity to the coup of landing a licensing deal, which will see them release Street Fighter II: The World Warrior Slot on 21st May, later this year.
Featuring all the main characters from the iconic retro slot of the early 1990's, Street Fighter II The World Warrior Slot, will bring slot players into a world of Street Fighter, where the slot will include the likes of Ryu, Ken, E. Honda, Guile, Chun-Li, Blanka, Zangief and Dhalsim.
Furthermore and to ensure the slot stays as close to the arcade classic as possible, The World Warrior Slot will also include the genre-defining graphics, soundtrack and animations, as well as its gameplay, will be reflected as true to the brand and the original game as possible.
Created by Capcom, a leading worldwide developer and publisher of video games, Street Fighter II: The World Warrior immediately captivated audiences across the globe and shot to record-breaking success when it launched in 1991, spawning multiple sequels and movies.
Speaking about the licensing deal which will see players at online casinos that feature NetEnt game content at the end of May being able to play this hotly anticipated slot, Bryan Upton, Director of Games at NetEnt, said: "The release of Street Fighter II: The World Warrior took the arcade world by storm in the early nineties and today it is widely considered as the ultimate classic video game that continues to entertain fans almost 30 years later."
"At NetEnt, we strive to deliver content that – much like Street Fighter – raises the bar in what is possible in gaming and we are immensely proud to be working with such an iconic franchise especially something in tune with the retro trends right now."
"It is a dream come true to work on brands like these. Street Fighter II really allows us to bring something new and innovative to the market that no one else can."