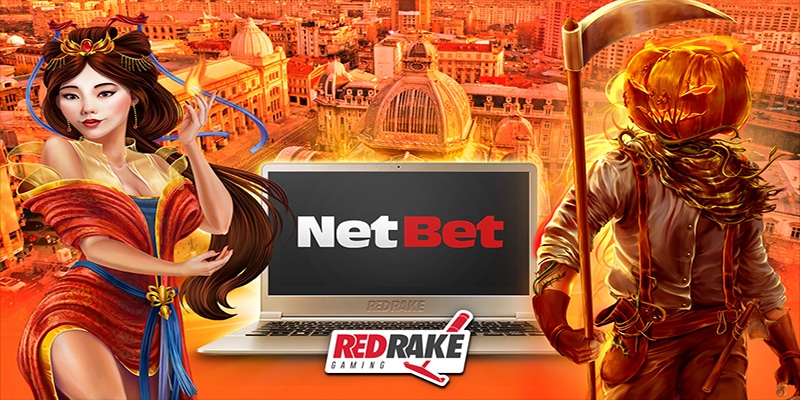 Casino game developers Red Rake Gaming have expanded into Romania, after reaching a deal to provide their casino game content to the site NetBet ( NetBet.ro ). Red Rake Gaming become the latest content provider for NetBet as they continue to increase their share of the Romanian market.
As a result of the partnership between the casino game developer and the Romanian based iGaming operator, Red Rake have subsequently increasingly increased the exposure of their casinos games, which are also available in the UK, Spain, Portugal, Sweden and Italy.
Players at NetBet will now also be able to enjoy casino games such as 12 Stars, The Adventures of Ali Baba and the Million 7 Slot Machine.
Speaking about the deal with NetBet which sees Red Rake obtain a foothold in Romania, Nick Barr, the company's Managing Director, commented: "We are thrilled to expand our partnership with NetBet who we have built a great working relationship with since our initial launch."
"Our growth in the regulated market space has been exceptional this year, which is a testament to the delivery of new and engaging content we produce. We look forward to continuing to work with the NetBet team and the results which are sure to come from the growing Romanian market."
Meanwhile, speaking on behalf of NetBet, Hola Valuch, the casino's Chief Operating Officer, said: "We welcome Red Rake Gaming on our platform and we are confident that this partnership will be appealing to our users."
"Our Casino offering is always being enhanced with new and innovative providers, and the addition of Red Rake Gaming's content brings fresh and engaging games, full of intriguing features and mechanics. Without a doubt, Red Rake's content will be very popular with our players."
Established back in 2001, NetBet is available in 16 countries and in 2015 started operating in Romania with NetBet.ro.