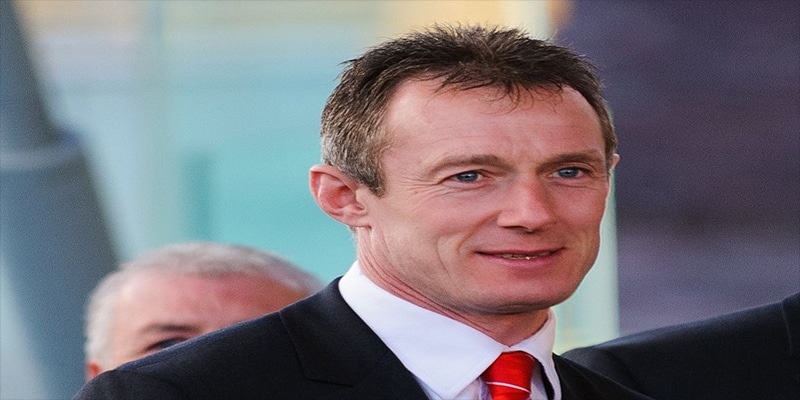 The 2019 Rugby World Cup kicks off in Japan in two days time on Friday 20th September, yet Wales who are hoping to do well in the tournament have been rocked to their foundations, with the news of betting allegations against their assistant coach, Rob Howley, who has been sent home from Japan in disgrace.
On Tuesday this week, Howley was relieved of his duties with the Welsh national team and sent home, as the Welsh Rugby Union took decisive action as it came to light that their assistant coach to the national team, was alleged to be in breach of World Rugby's betting and anti corruption rules.
The departure of the 48 year old Howley is a big blow to Wales and their hopes of success in the forthcoming competition and whilst at the moment the allegations have not been proven, the Welsh Rugby Union felt they had to act. Flying in former Wales captain Stephen Jones as his replacement.
Wales who kick off their World Cup campaign in Pool D on Monday, 23rd September, against Georgia, are now reeling from the disruption caused to their preparations due to Howley being sent back home. With coach Warren Gatland admitting that the team are in shock still, concerning the allegations levelled at Howley and his subsequent departure from Japan.
Gatland, speaking at a press conference this morning at Kitayushu, where the Welsh team are based, said: "We were shocked by it. At the moment these are allegations. Rob is devastated by the allegations."
The departure of Howley who has been in the Welsh national side setup since 2008, is a big blow, as Gatland continued: "At the moment these are allegations. Rob is devastated by the allegations. It took a bit of time to sink in. It is now how we turn a difficult situation into a positive one. I texted Rob to see how he got home and that he was okay."
"I have had better birthdays. But you have to deal with adversity at times. The players have really stepped up. We have got to draw a line in the sand. My focus has to be on preparing the team for the first World Cup game against Georgia. It hasn't really altered preparations. It will focus us. It is important we focus on the rugby."
The Welsh Rugby Union have explained their reasoning and decision to send Howley back home, with their Chief Executive Martyn Phillips, stressing the need for the governing body of the game in Wales, to take action, as a result of the allegations surrounding their assistant coach.
Phillips commenting on the decision taken by the WRU, said: "We were contacted on Wednesday last week, and then contacted formally with some further information on Friday. We needed to be quick and decisive. We were very conscious that we acted in a way you would expect a governing body to act. After open training on Monday, we sat down with Rob. He was very co-operative. The formal process will carry on back in Wales."