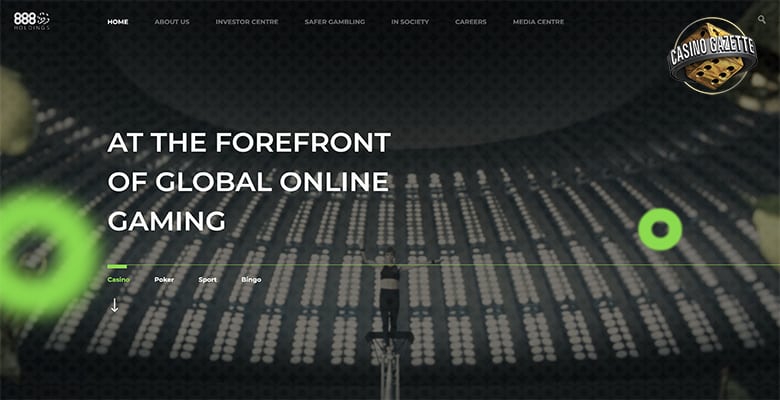 Latest Gambling News
Record Revenues and Earnings posted by 888
Online gambling giant 888 Holdings post record revenues and earnings for first half of 2021
The FTSE 100 listed online gambling group 888 Holdings, the owner and operator of the online casino 888, have this Wednesday morning announced record revenues and earning for the first half of the year.
Operating one of the oldest online casino in existent, with 888 under its previous name Casino on Net being established nearly 25 years ago in 1997, 888 Holdings have licences from jurisdictions to include the UKGC and Malta.
The company this morning announced to their investors that their adjusted core profit for the first six months of 2021 to the end of June, has increased by 39% on the previous year, an increase of $97.4 million.
Subsequently the board at 888 Holdings have added that as a result they have realigned their expectations for the year as a whole, with the board now expecting the group's annual results to be ahead of what they previously forecast.
Additionally the company confirmed an increase in sports betting activity, with the England versus Italy Euro 2020 final held at Wembley in July ( which are not reflected in these interim results ) taking more bets than any other sporting event.
Itai Pazner, Chief Executive of 888 commenting on their 2021 Half Year results said: "The strong momentum from 2020 continued into the first half of 2021, with growth driven primarily by regulated markets, where we believe ongoing market share gains continue to reflect our product-leadership strategy, highly effective data-driven marketing, and our excellent content."
"We made significant strategic progress in the first half, securing a long-term strategic partnership with Sports Illustrated to strengthen our position in the US."
"We also continued to execute our product leadership plan, delivering further improvements in the usability and quality of products across sports and gaming, all the while maintaining our persistent focus on delivering our safer gambling priorities."
888 will be holding  a live presentation relating to the Half Year Results via the Investor Meet Company platform on Thursday 2 September 2021 at 5:15pm BST