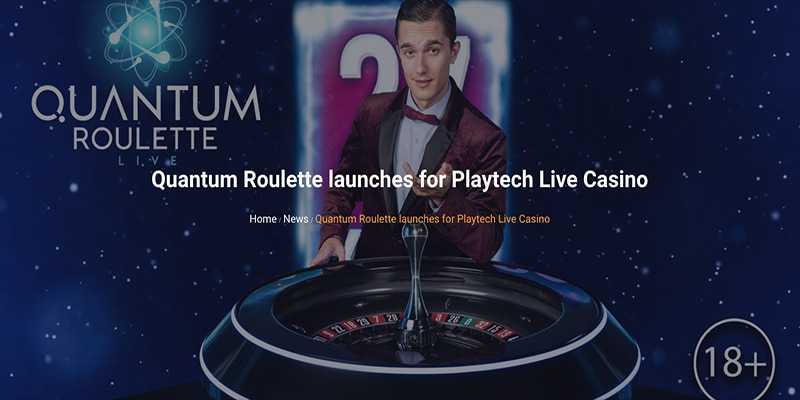 Playtech have announced the launch of their latest live roulette offering across their network of online casino game operators with Quantum Roulette. Quantum Roulette which takes place in a high detailed studio, provides players with a highly immersive and atmospheric experience during the live play of roulette.
Speaking about the launch of Quantum Roulette, Playtech's Head of Innovation for Live Casino, Kevin Kilminster, said: "Playtech Live's focus on an experience-led offering, both from a gameplay and presentation perspective, is central to what makes us stand out in the industry."
"Along with our other major new releases this year, Quantum Roulette has been designed to deliver on visuals and entertainment alike."
"We've already seen players win up to 500x their stake and we're confident that the immersive feel and lively gameplay of Quantum Roulette will hold great appeal for the modern generation of Live Casino players"
The launch of Quantum Roulette continues Playtech's drive and desire to continue to improve their live casino offering, which they see and value as a core part of their business moving forward.