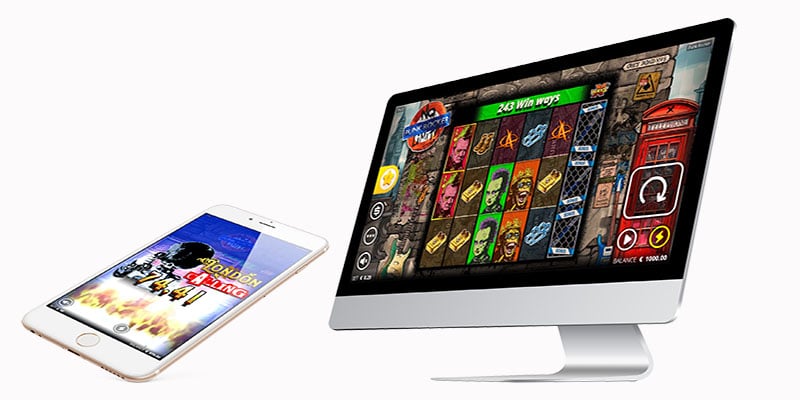 Ready to show its potential once more and push the limits of what the studio can do, the Malta based software provider, Nolimit City, announces their highly anticipated game, Punk Rocker xWays®. The Company also combine's the game release with a brand-new Bet Panel face-lift, plus a promo interface housing all new promotional tools to be announced.
The team behind last year's string of surprise hit games have worked tirelessly to bring forward a new title that combines ingenuity along with pure adrenaline and unparalleled character. Punk Rocker xWays®, brings an arsenal of features packed in a heart racing, bonkers game that can deliver a punchy potential.
As the title suggests, Nolimit is reintroducing it's registered trademarked mechanic 'xWays®' by combining a non-stop possibility in way-line altering combinations and upward growing 'Molotov wilds'. Set in the iconic mid-70's London-Punk Era, you'll be tempted to break and pierce something.
Per Lindheimer, Product Owner at Nolimit City, said: "We hope to make games that stick out and want to get noticed for our innovative game design – this game brings this to the extreme, especially with its rowdy graphical approach that is loud and extremely up-tempo. Make sure to try out the Nolimit Bonus tool – a feature buy shortcut for you who doesn't want to earn the Freespins through the regular grind."
Accompanying a landmark release, Nolimit City also unveils an updated Mobile friendly Bet-Panel that's customised to a future of mobile first game development. Additionally, the company presents a new player facing Promo tool interface which includes the possibility of buying in-game features, accessing global game results across a network of Nolimit games and more engaging player tools that was  presented over at this year's ICE Totally Gaming conference.
Malcolm Mizzi, Commercial Director at Nolimit City, said: "This year will be an extremely special one for us. We've worked tirelessly to stand out and develop state-of-the-art games and constant releases, but now it's time for us to evolve into the next phase and prove that we're not just about great games. The promo tool interface will house some of the industry's most alluring player engagement tools"
Punk Rocker xWays® is available on all Nolimit City partners from February 12th, 2020