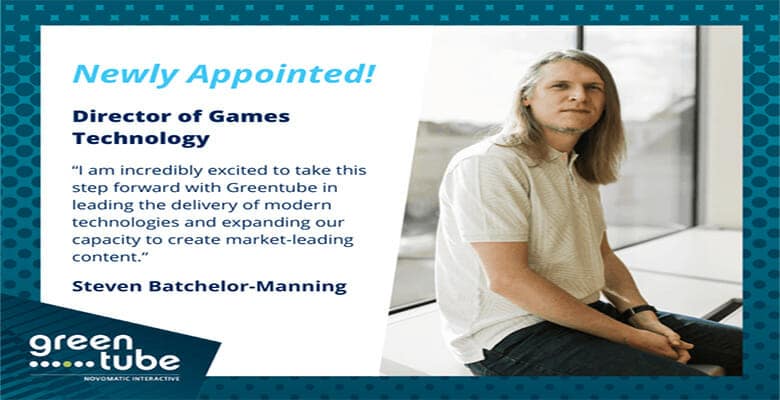 Latest Gambling News
New Director of Games Technology at Greentube
Steven Batchelor-Manning appointed as Director of Games Technology at the Novomatic Interactive Subsidiary
The Novomatic Interactive Subsidiary Greentube have announced late this week that they have appointed Steven Batchelor-Manning as their new Director of Games Technology.
Batchelor-Manning who has been promoted from within, with his most recent role being Lead Architect, has been at Greentube for the past eight years.
In his new role as Director of Games Technology, Batchelor-Manning will lead on the delivery of cutting-edge technology which will allow the supplier to bolster its product catalogue with market-leading features.
Speaking about his appointment to his new role at the stand up casino games studio, Batchelor-Manning said: "I am incredibly excited to take this step forward with Greentube to lead the delivery of modern technologies and expand our capacity to create market-leading content."
"My work within Greentube has been focused heavily on innovation, and I look forward to working with the team to bring our vision for the future to life."
With CFO Michael Bauer adding: "Steven's technical vision and ambition to leverage modern technologies is a major asset for Greentube and it's been fantastic to watch his career advance within our company."
"As we start rolling out our innovative RGS platform in Q1 next year, Steven's appointment comes at a critical time for our business and he will play a key part in driving the future direction of our games vertical."