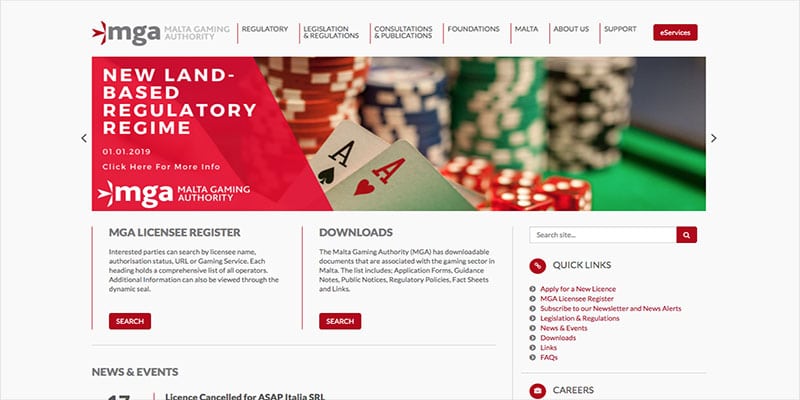 The gambling regulator in Malta, the Malta Gaming Authority ( MGA ), have announced the establishment of a Commercial Communications Committee, as part of the process to ensure their Gaming Commercial Communications Regulations are adhered to by their licensees.
The Gaming Commercial Communication Regulations which can be viewed in their entirety here, were setup in 2018 and are applicable to all operators which are licensed by the MGA.
The purpose of the Commercial Communications Guidelines is to ensure the that player protection and responsible gaming is at the forefront of the MGA's regulatory agenda.
With the guidelines intended to "Serve as guidance on the interpretation of the Regulations, and should not be considered to be a substitute for the relevant laws and regulations."
"They reflect the MGA's intended effect of the Regulations, but neither constitute new rules nor bind the MGA or the Committee on the manner in which they will decide upon any commercial communication complaint."