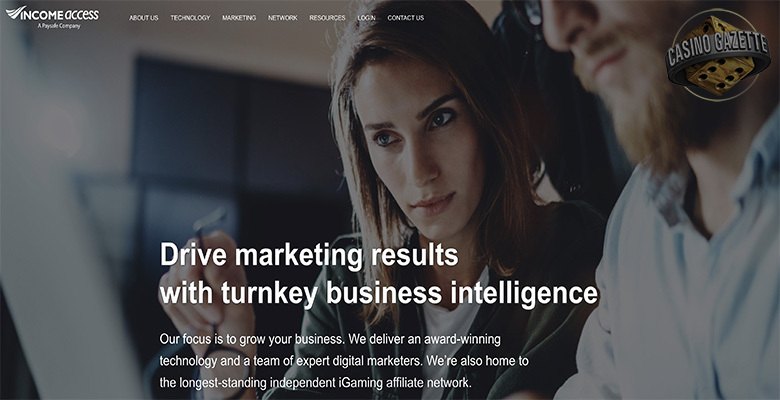 Latest Gambling News
Income Access Unveils Upgrades to Affiliate Marketing Platform
Latest round of platform enhancements to improve user experience for iGaming affiliates and operators
Income Access, Paysafe's marketing technology and services provider, has announced the release of multiple key upgrades to its award-winning affiliate marketing platform.
The enhancements are designed to improve the user experience of iGaming operators and affiliates by focusing on core functionality such as navigation, mobile responsiveness and report display.
The upgrades, which primarily concern the platform's dashboard and reporting interface, have been released across all Income Access-powered affiliate programmes and reflect the Paysafe company's ongoing efforts to gather and respond to constructive feedback from partners.
With changes that address the need for a more streamlined and responsive design, Income Access can now equip operators and their affiliate marketing partners with an interface that supports an intuitive user experience and facilitates their assessment of actionable data.
Aimed at maintaining a competitive advantage across both traditional and emerging iGaming markets, these enhancements come in a year when Income Access has also announced major partnerships with brands such as High 5 Casino, Tipico U.S., and ZenSports.
In addition, the company expanded its footprint in the global retail foreign exchange (forex) trading space through a partnership with leading online broker FXCM Group.
In response to the needs of these clients, operators and affiliates logging into the platform will be met with a dashboard interface that is compatible with display sizes across smartphones and tablets, while corresponding page elements reshape themselves dynamically.
The upgrades, which simplify dashboard navigation and the retrieval of top-level campaign results, statistical insights, messages and best performing creatives, also complement recent changes to the platform's key system reports.
Improved capabilities allow users to filter reports with greater efficiency, while making them more user-friendly and compatible across all mobile devices.
Income Access, which recently won its second consecutive EGR B2B Award for Affiliate Software Supplier, has introduced several other platform upgrades over the last 12 months, including single sign-on (SSO) functionality and a server-to-server (S2S) event relay system.
Tara Wilson, Chief Operating Officer at Income Access, Paysafe Group, said: "These latest upgrades to the Income Access affiliate software show our team's commitment to continuous improvement and providing our partners with optimal solutions to meet their needs."
"In crafting solutions for an evolving client base that extends beyond traditional iGaming, it is important for us to proactively address emerging challenges and expectations with a platform that is modern, intuitive and supports acquisition and retention goals."