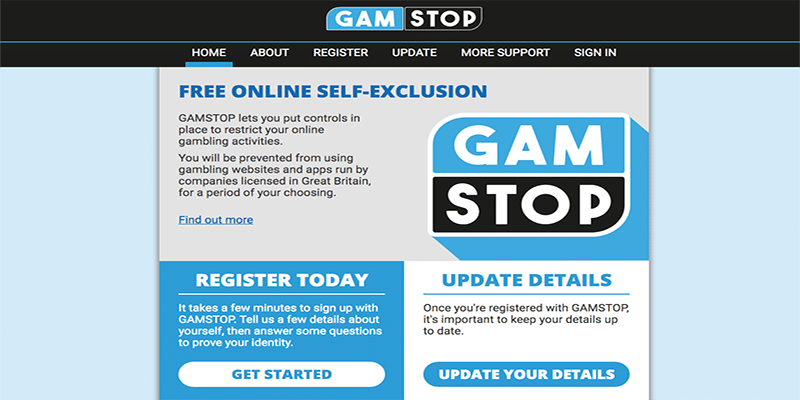 The responsible gambling site Gamstop, which allows players to exclude en-masse from all UKGC licensed online gambling sites, are urging vulnerable players to use their service to self exclude, whilst the UK like most of the world is under 'lockdown' during the Coronavirus / Covid-19 pandemic.
In a Press Release issued by Gamstop earlier this morning, Fiona Palmer the Chief Executive Officer of Gamstop, urges all those who are worried about their gambling while they are stuck at home during the coronavirus lockdown, to exclude themselves from all online gambling websites.
With Palmer stating: "We are concerned that, at a time when so many people are being forced to stay at home during the coronavirus, vulnerable consumers who may have an issue with their gambling might be tempted to spend money they do not have on online gambling. We want to make them aware that GAMSTOP provides a free, simple and secure solution for anyone who wants to take a break from online gambling."
People generally come to us when they realise that excluding themselves from all online gambling is the first step they need to take to provide the necessary breathing space to tackle their issues with gambling."
"Self-exclusion is just one tool in a suite of services; we work closely with charities, such as GamCare, who offer specialist treatment, as well as with banks who provide financial blocking options to their customers and with providers of device blocking software. Our focus is to help people take that first step and register with GAMSTOP rather than putting it off whilst the country is in lockdown."
In addition to using Gamstop, Casino Gazette recommends all vulnerable players should also consider downloading and activating the BetBlocker app on any of their internet connected devices.
Last year we also reported on 'rogue' sites on the internet targeting Gamstop related terms on the major search engines, with a view to attract traffic from problem gamblers, with said sites set up to list those sites which have not signed up to the Gamstop service.