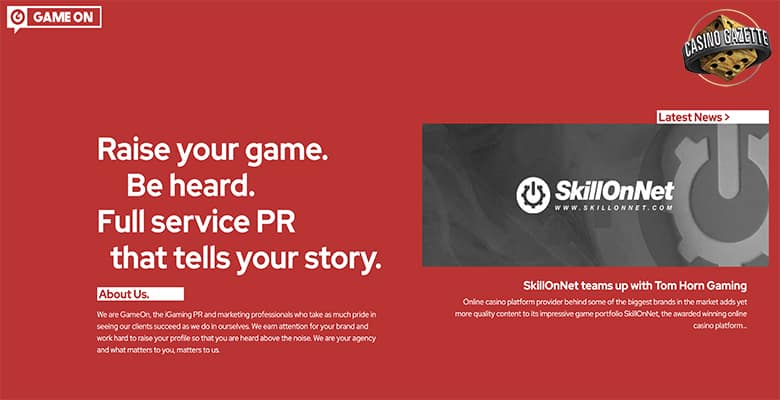 Leading iGaming marketing and PR agency GameOn, has announced a partnership with specialist social media marketing and content agency, Minty Creative.
The partnership will see GameOn acquire a significant stake in the agency and offer social media services to its clients exclusively via Minty Creative.
Sarah Blackburn, Managing Director at GameOn commenting on the news said: "We have collaborated on a number of campaigns over the last 18 months offering complementary services to the iGaming industry."
"Therefore an investment into Minty Creative seemed the next logical step in the relationship."
"Since we've been offering this service, our clients have experienced exponential growth in both their own following and engagement levels which has often led to new business discussions and opportunities as a consequence."
"This can be fully attributed to the great work Siobhan and her team have been producing and we are looking forward to aligning the two companies more closely."
Adding to Sarah's comments, Siobhan Neligan, Founder of Minty Creative stated: "The last 12 months has been a period of significant and sustained growth for the business, as we've expanded our services, team and client base across multiple verticals, but particularly within iGaming."
"We identified a real synergy in working with GameOn and have been able to utilise our many years of iGaming experience to great effect."
"GameOn is the industry leader and pioneer in iGaming marketing and PR, so partnering with them was a huge opportunity for our maturing start-up business – and one that we absolutely jumped at."
"We are delighted to be able to capitalise on our respective expertise and add further value for our clients."
About GameOn
GameOn is a specialist PR and marketing agency within the iGaming sector. Providing a tailored service to each of its clients in order to ensure maximum exposure for their businesses and brands, in trade and industry press as well as national and international media.
It offers creative, design, content and marketing services, as well as web development and social media marketing.
About Minty Creative
Minty Creative is a boutique digital marketing business, specialising in content marketing and social media management.
The UK-based team provide creative and flexible outsourced marketing services to global clients, across a range of sectors.