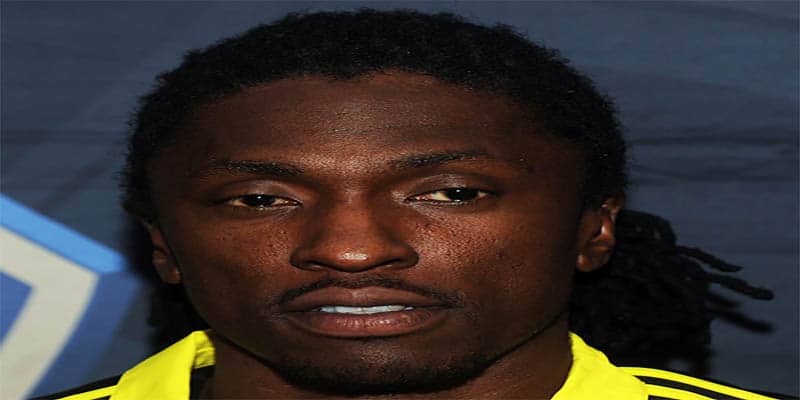 The former Manchester City and Fulham footballer Dickson Etuhu has been handed a five year ban from football in Sweden after being found guilty of attempting match fixing, in the game between IFK Gothenburg and AIK in 2017.
Etuhu who has been capped by Nigeria 33 times and played for Manchester City between 2000 and 2002, where he made 12 appearances for the 'Citizens' and Fulham for four years, between 2008 – 2012, appearing in over 90 games, will now no longer be able to play in Sweden for the next five years.
Found guilty in November last year, Etuhu avoided a prison sentence, as reported by The Guardian newspaper. Subsequently, Etuhu has been fined and ordered to serve a period of probation. However, it is understood that Etuhu plans to appeal the sentence dished out to him, in Sweden's Supreme Court.

The Swedish Football Association have as a result taken the decision to ban Etuhu for five years, with a spokesperson for the Swedish FA, stating he has been banned for: "deliberately trying to persuade an Allsvenskan player to underperform in one of their team's matches."
This is in relation to Etuhu meeting with AIK goalkeeper Kyriakos Stamatopoulos on 16 May 2017, whereby Stamatopoulos was offered around £160,000 to underperform in an upcoming match against IFK Gothenburg.