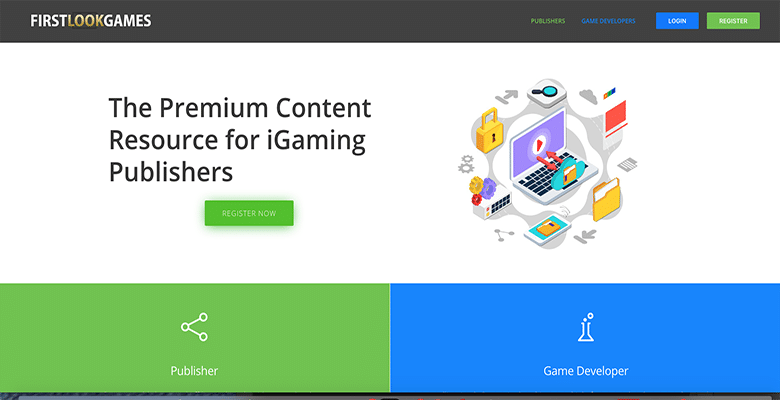 Latest Gambling News
First Look Games team up with Casinomeister
Making available casino game content and information available in the Webmasters Corner of Casinomeister
Casinomeister Forum first to receive the First Look Games Widget
Great game content for affiliate webmasters
The innovative iGaming site First Look Games that aims to put iGaming publishers in touch with casino developers, has teamed up with the leading online casino site Casinomeister.
The Casinomeister forum has afforded space to First Look Games within the Webmaster Corner, where all members of the 'Webby' and 'Webmeister' groups are able to grab the latest game content, game information and access to the entire library of casino games  provided by First Look Games.
Winner of the iGB Affiliates 2019 Best Innovation Award and shortlisted for an EGR B2B award in the same year, for any marketeer working within the iGaming space, signing up to First Look Games should be a serious consideration.
The tie in with the Casinomeister forum will further enhance their product and in turn provide another valuable resource for those affiliate webmasters which contribute and participate on the forum.
Speaking to Casino Gazette, Bryan Bailey owner and operator of Casinomeister speaking about the link up with First Look Games, commented: "I believe that First Look Games will be instrumental in providing affiliate webmasters up-to-date crucial information about popular games and new releases."
"This data, to include RTPs and other game specific information, will not only make the webmaster's site more informative, but it will enhance the user experience of the player."
Meanwhile Tom Galanis the Co_Founder of First Look Games said: "We're really excited to be working with Casinomeister's excellent new look Webmaster's Corner to bring affiliates the ability to access the benefits of First Look Games right from the forum."
"The widget allows those registered with First Look Games to download game information and marketing assets from the latest and greatest casino game titles offered by our wide range of game developer partners whilst browsing the forum. Those new to First Look Games can also register directly through the widget."
To check out the First Look Games widget over on Casinomeister, visit the Webmasters Corner here.