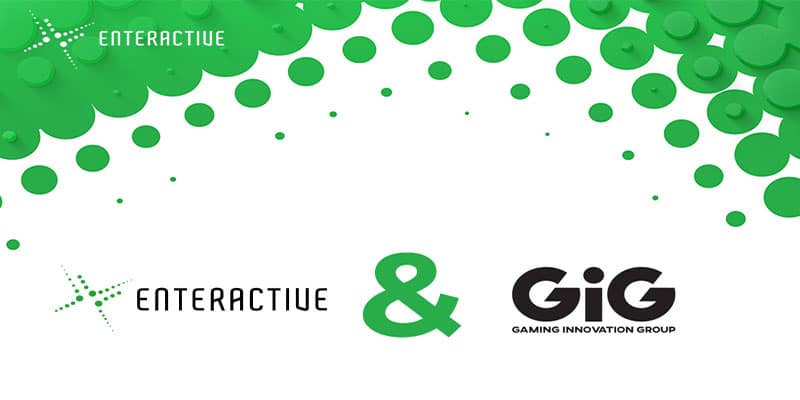 Enteractive has signed a deal which will see Gaming Innovation Group's (GIG) flagship brands Rizk, Guts and Kaboo integrate with Enteractive's reactivation platform.
The online gaming brands will enhance their reactivation performance through the addition of the Enteractive's (Re)Activation Cloud® plug-and-play service.
The (Re)Activation Cloud® is driven by human interaction and boosts the operator's P&L by activating inactive players. This is done by having personalised conversations on the brand's behalf, which begins where the CRM processes end. High touch interactions require empathy and high awareness of human complexity which is lacking in automated services.
Enteractive's tool will augment the GiG brands' player retention rates but at the same time further strengthen the focus and work on responsible gaming that has been earlier communicated by GiG.
Ross Parkhill, GiG, Director of B2C Casino, said: "We expanded our partnership with Enteractive's reactivation cloud to cover all brands and markets. Their responsible approach, the ease of integration and a solid ROI make this partnership one which we see adding value well into the future."
The expansion with GIG's core brands are the latest addition to the growing number of Gaming brands, with clients such as Betsson, Kindred, Casumo and Aspire Global. Gaming groups across Europe are attracted to Enteractive's ability to re-engage with inactive players in a scalable and personal way.
Mikael Hansson, Enteractive Founder and CEO, said: "We are delighted that GIG has selected us to assist them in further strengthening their focus on their great B2C brands Rizk, Guts and Kaboo. We look forward to helping them achieve their targets through the deployment of our tools."
Pioneers in player (Re)Activation, Enteractive partners with operators to increase retention and player loyalty, by engaging with players on a 1-on-1 conversation. All (Re)Activation methods used are GDPR and G4 compliant, and all data processed is highly secured.