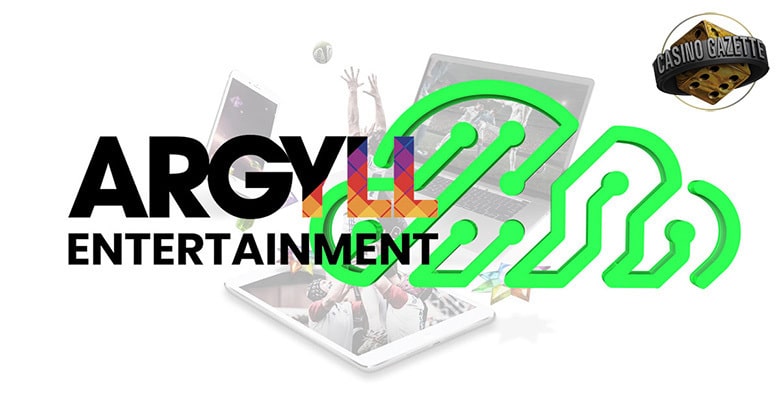 Latest Gambling News
Argyll Entertainment choose Enteractive for Player Reactivation
Argyll Entertainment who operate RedZone and Sportnation brands sign up with Enteractive to reactivate dormant player accounts
The iGaming operator Argyll Entertainment who own and operate the brands RedZone and SportNation both of which hold a licence from the UK Gambling Commission, providing sports betting services to UK players, have signed a deal with player reactivation specialists Enteractive.
Enteractive are to to provide its personalised reactivation services to Argyll Entertainment as a result. Whereby the activity will initially focus on the company's market leading sportsbook brand, SportNation, in the UK, with further rollout of the service to other iGaming verticals to be considered following this campaign.
Argyll Entertainment offers its customers a new online gaming experience that surrounds the traditional online gambling product with a fun, authentic and engaging entertainment layer.
This comprises comprising an online sportsbook product and also offering a premium portfolio of casino games to rival the very best operators in the market. With the Company's mission  to become a global leader in the offering of branded and themed online gambling sites.
Enteractive, now in the top three traffic generators for the iGaming industry, will help achieve this projected growth by opening doors to previously untapped revenues locked in the hard-to-reach lapsed and churned player databases.
The personalised approach that Enteractive uniquely offers iGaming operator partners sees unmatched success levels reaching these players, with one-to-one phone calls creating a direct two-way communication channel that promotes trust and loyalty for brands, as well as prompting greater conversion rates for dormant or non-depositing accounts.
Max Howard, Head of CRM for Argyll Entertainment, commenting on the deal with Enteractive, stated: "We're incredibly excited to see increased conversions for our newly registered customers who have not yet deposited."
"Enteractive has a proven track record of engaging with these players through phone conversations, creating revenue streams where our digital CRM processes are less effective."
While Andrew Foster, Enteractive's Head of Business Development, welcomed the new partnership, commenting: "Argyll Entertainment is a global leader in the iGaming sector, and we couldn't be happier to start this first project together."
"We know we'll achieve great results in this initial sports vertical, and we're confident that this will be the first step to deliver increased revenues across their brand portfolio."
The agreement was penned in December, and Enteractive has already started the campaign activity, with early results looking promising.