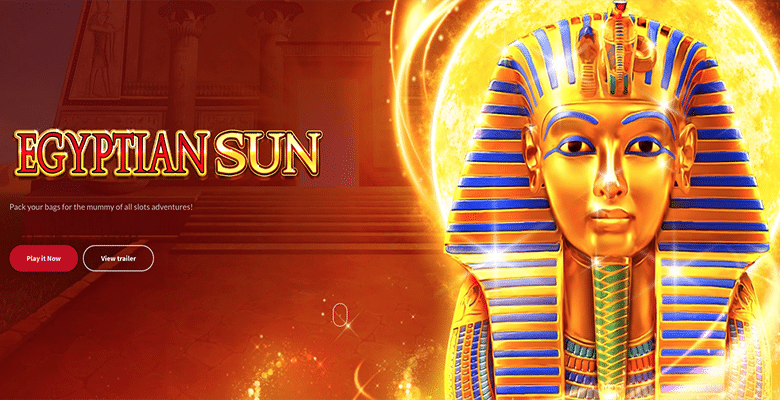 RubyPlay has announced this week the launch of their brand new Egyptian Sun video slot. The game invites you to Journey to Egypt to discover its priceless antiquities and rich history.
From Tutankhamun to Cleopatra, the Sphinx and more, you'll get to see them all. Let the Egyptian Sun guide you to impressive treasures and rewards.
Egyptian Sun slot has loads of features including the Repeat Riches feature where collecting 6+ yellow suns is your ticket to unlocking credit rewards and where each orange sun re-awards all the yellow suns, and any purple sun awards a surprise.
Plus, if you happen to land any red sun it will re-award the credit values of ALL the suns combined!
Ittai Zur, Chief Operating Officer at RubyPlay said: "We're really excited about the release of our new game, Egyptian Sun."
"The Egyptian theme is one of the most popular in slots and so there is a lot of competition, but I think with the Repeat Riches feature in particular it really offers players something a bit different."