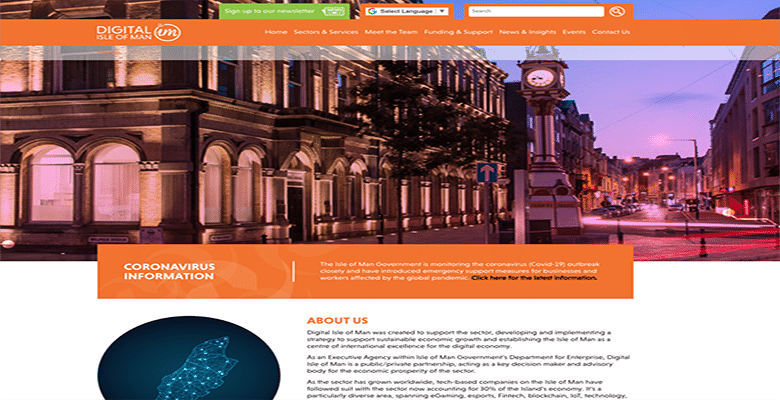 Latest Gambling News
Kissack appointed Head of ESports by Digital Isle of Man
Local esports specialist Chris Kissack to take up Agency Position of Head of ESports
The executive agency within the Isle of Man Government's Department for Enterprise – Digital Isle of Man, have announced the appointment of local esports specialist Chris Kissack as their new Head of ESports.
Commenting on Kissack's role and recruitment, Chief Executive Officer of Digital Isle of Man Lyle Wraxall, commented: "I am very pleased to welcome Chris to our team. It was vital that we found the right candidate to drive forward this new and exciting venture for the Island."
"Chris' experience in the sector, expert knowledge, and enthusiasm for Isle of Man's esports proposition made him a perfect fit for the role."
"Chris joins the agency from his position as esports specialist at Amber Gaming, working to protect esports players' benefits, managing tournament prize pool distribution and advising clients on their new esports offerings."
"His passion for esports extends beyond his work, with the running of a successful online esports talk show, hosting tournaments and being invited to speak on global industry panels and podcasts."
With Kissack who will be joining Digital Isle of Man from Amber Gaming commenting on his new position, by stating: "I am looking forward to continuing my work in raising the Island's profile within the esports space."
"My time at Amber has been a very positive experience and I'm very grateful to both Ted and the team for giving me the opportunity to help them create the Island's first dedicated service offerings for the esports industry."
"I am eager to join the Digital Agency and partner with local businesses and institutions to deliver the Isle of Man's esports strategy, embrace this thriving industry and help grow the sector for the benefit of the Island."
Kissack will start work with Digital Isle of Man on 3rd August 2020.