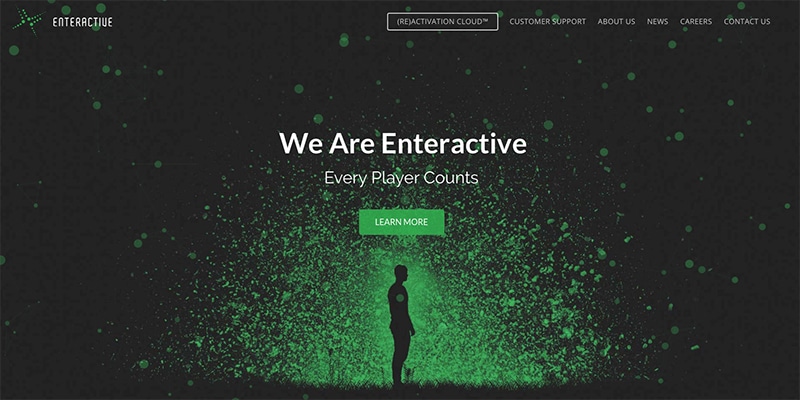 The online casino Casumo have today announced a deal with Enteractive who are one of the leading iGaming player retention and support services, which will see Casumo utilise their services.
The link up with Enteractive who were established back in 2008, will see Casumo take on Enteractive's (Re)Activation Cloud® as an extension to their own CRM software that they have in place. With the purpose being in Casumo improving upon their player retention and also strengthen their responsible gambling efforts.
Indeed this is an area that Casumo are looking to strengthen, especially in light that Casumo were hit by a 'penalty package' by the Gambling Commission in 2018 to the tune of £5.85m, due to responsible gambling and anti money laundering failings.
Speaking about the new partnership with Enteractive, Casumo's Player Engagement Lead, Ludovic Diler, stated: "Enteractive was the only company matching our needs of a reactivation service based on a human interaction."
"During our initial test campaign, we have received extremely positive results and the feedback we have got from our players has far exceeded our expectations. We now have a new project with Enteractive using real-time data and we can't wait to see its impact on our approach of retention."
Enteractive's Chief Executive Officer, Mikael Hansson, said of the deal with Casumo: "We are very happy to add Casumo to our list of partners. They have always been at the forefront when it comes to creating a loyalty generating journey for their customers so for us this is a perfect match."
"Our Reactivation Cloud offers them the unique possibility to plug a personal call into any stage of their CRM journey. I can think of very few brands that will benefit more than Casumo from our services and our commitment will continue to serve them with high-quality conversion calls in our safe, scalable and compliant environment."