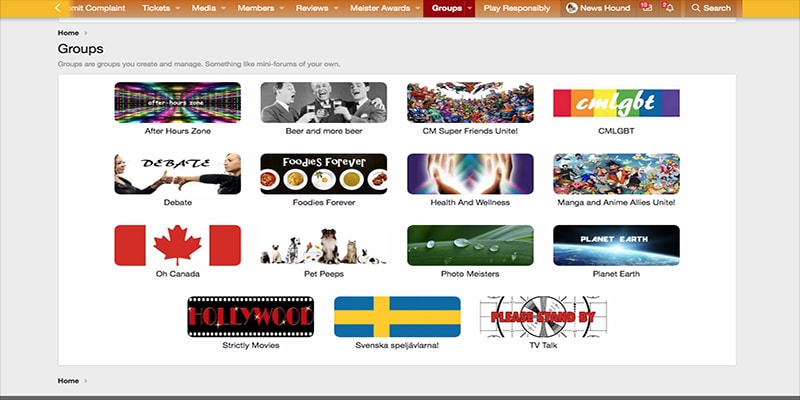 Casinomeister's forum, the largest and most active community of seasoned online gamblers on the planet, has just been expanded to include non-gambling discussions and social groups. This expansion of Casinomeister's forum will deepen the connection between its members by allowing them to develop and create groups with non-gambling interests.
The following groups are already established giving the members of Casinomeister's forum access to these non-gambling discussions:
A group for our LGBT members – both public and private
Several groups about photography (landscape, portrait, astrophotography and more)
Pets
Cinema
Beer and more beer!
Oh Canada!
Svenska
Strictly movies
Health and Wellness
All this and more
This is only the beginning. Senior members can create and control these groups – they can invite their friends to participate, make them private or for public consumption.
Bryan Bailey, director of Casinomeister, stated: "I have always felt that Facebook and other social media sites were our biggest competitors."
"These Casinomeister social groups allow our members to share their non-gambling related interests and hobbies, and this will underscore the importance of a true community. We have amazing members with diverse and fascinating backgrounds. Life is not all about gambling."
About Casinomeister: Casinomeister.com is an advocate of fair play, covering all aspects of the online gaming industry that affects players, webmasters, and operators. It is one of the oldest online casino information sites reporting on casino related issues since 1998. Casinomeister.com is a certified arbitrator and has one of the largest gaming communities online.