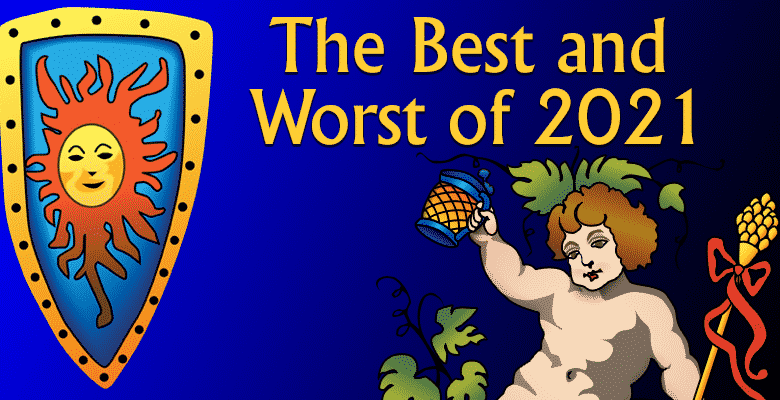 This morning the online casino awards that matter, the 2021 Casinomeister Awards have been announced and there are some worthy winners, who no doubt will be popping the champagne corks, celebrating their recognition as some of the best operators in iGaming.
Released a little bit later in the year compared to years gone by, thanks in part to the conference season being put back due to the global pandemic, with the Casinomeister Awards usually having by now been announced just prior to the now rescheduled ICE London event, which is held in London usually every February.
Running since 2001, the annual Casinomeister Awards recognise the best and worst of online casinos and online gambling. Whereby these awards unlike many others out there in cyberspace are graciously received by operators and individuals alike, as they are not swayed by advertising dollars. In short, the Casinomeister Awards matter!
Best Casino 2021 – Bitstarz
The coveted Best Casino 2021 'gong' goes to Bitstarz with Casinomeister Director Bryan Bailey stating: "Personally, it gives me great pleasure to give kudos to work well done. I have watched them grow over the years, and I have to admit that I was sceptical of any casino that was focused on bitcoins and cyber currencies a few years ago."
Accredited back in 2018, Bitstarz have continued to receive solid reviews from the forum community on Casinomeister, which led them to receiving 2020's 'Best Customer Service' award. The addition of the Best Casino 2021 award is a further demonstration of how far they have come since launching in the Spring of 2014.
You are Legends!
The Legend Group of Casinos which features the likes of CasinoMax and Roaring 21 have had bestowed on them the Best Casino Group 2021 award. With Bailey stating: "They are clearly the best casino group available to players."
The award of Best Casino Group 2021 follows past Casinomeister awards made to the Legend Group of Casinos, who in 2018 were awarded the Best Affiliate Program.
Additionally, the casino management team headed up by Karolina were cited as being some of the best in the iGaming industry. With Karolina herself having won in the past the Best Casino Manager award back in 2014 and 2015.
Another feature of the Casinomeister Awards are those handed out to operators who fall markedly short of what is expected of them.
However, due to the current situation unfolding in Ukraine currently, Bailey took the decision to remove many of them from this year's awards, due to many of their employees being directly affected by events there.
Bailey in explaining his reasoning behind this move, said: "I feel that it is inappropriate to be ragging on and poking fun at these entities due to the current situation there."
For the full low down on the 2021 Casinomeister Awards you can check them out in full here.