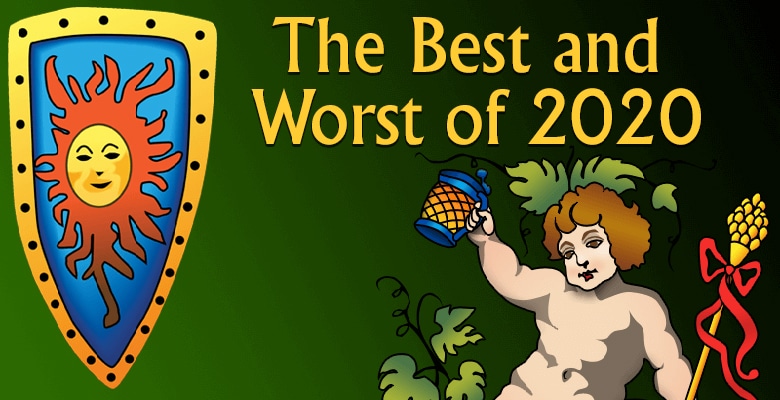 Latest Gambling News
2020 Casino Awards Announced
The online casino awards that matter, the Casinomeister Awards for 2020 have been announced and there are some worthy winners!
This morning the online casino awards that matter, the 2020 Casinomeister Awards have been announced and there are some worthy winners, who no doubt will be popping the champagne corks, celebrating their recognition as some of the best operators in iGaming.
Running since 2001, the annual Casinomeister Awards recognise the best and worst of online casinos and online gambling. Whereby these awards unlike many others out there in cyberspace are graciously received by operators and individuals alike, as they are not swayed by advertising dollars. In short the Casinomeister Awards matter!
Best Casino of 2020
So to the winners and the recipient of Best Casino of 2020, this is bestowed upon for the second year running the superb All British Casino.
All British Casino have picked up where they left off in 2019 and apart from attentive reps in the Casinomeister forum who are there at the beck and call of the members, All British Casino continue to excel at everything they do.
Commenting as to why once again All British Casino have stood out from the crowd and have picked up their second Best Casino Award, Bryan Bailey of Casinomeister said: "This casino has continued its player focused management philosophy – and they have truly appeased their players with awesomeness."
"An award winning casino is as only as strong as its staff, and it's the staff that counts here. Nary a complaint from players – in fact, this casino has zero complaints posted in our forum, or submitted to our arbitration service at Casinomeister."
You can find out for yourself firsthand should you so wish, by joining All British Casino here.
Best Casino Group 2020
Stand up and take a bow Betsson Group as you have received the award for Best Casino Group. Owners and operators of several online casinos to include their flagship brand Betsson Casino.
Bailey says of the group: "This is a long overdue award to the Best Casino Group of the year – Betsson. Their portfolio of casino brands is a laundry list of some of the best managed online casinos – period."
12 months ago Betsson Group acquired from Gaming Innovation Group all their B2C operations to include the Casino Gazette recommended Rizk and Thrills online casinos. This award further confirms that these casinos are in safe hands moving forward.
Congratulations and kudos to the team at Betsson Group, this award is well deserved.
Best Customer Service Award 2020
Another coveted Casinomeister Award is the Best Customer Service Award and this year's recipient is Bitstarz, a solid online casino which has been receiving plaudits and praise from the forum membership at Casinomeister throughout 2020.
Commenting on Bitstarz's first class customer service which has achieved this coveted prize, Bryan Bailey said: "Besides making this year's and last year year's shortlist for Best Casino of the year, Bitstarz's customer service is exemplary – our comments from our players throughout the forum stand as a testament to this honourable award."
These three awards of course are just the highlights of the casino awards event of the year. To view the full ensemble to include the worst of online gambling, as Bryan would say in his casino podcasts of old, "Grab a hot cup of java" and head on over to the Casinomeister 2020 Awards page.