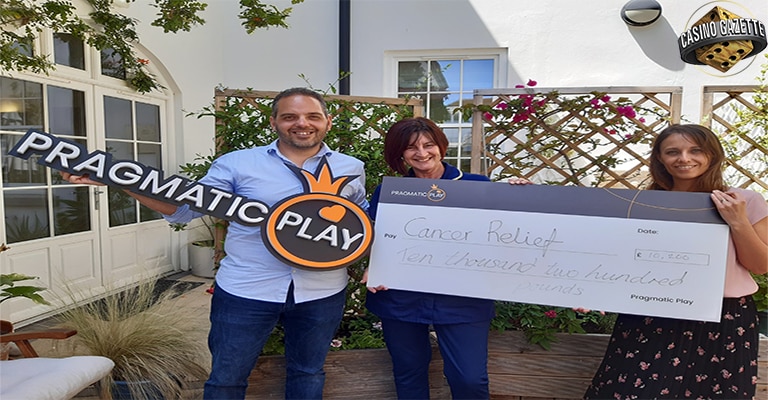 Latest Gambling News
Casino Game Developer Donate to Gibraltar Cancer Charity
Pragmatic Play make £10,200 donation to the Gibraltar Charity Cancer Relief
The casino game developer Pragmatic Play have announced  that they have made a five figure donation to the Gibraltar based charity Cancer Relief.
Pragmatic Play who have a base on the 'Rock' in the World Trade Center office complex on Bayside Road, will see their donation cover Cancer Relief's  training costs for the year.
In addition to this several new staff members will benefit from further development, while other employees will also be able to undertake specialised advanced education.
Commenting about the donation, Pragmatic Play's Chief Executive Officer Julian Jarvis said: "The pandemic has obviously put health issues into sharper focus – it is important not to forget all the other concerns that can significantly affect people's lives."
We appreciate the fantastic work that Cancer Relief carries out in our community, here, in Gibraltar, to support "patients and their families in times of great need."
A spokesperson for Cancer Relief Gibraltar stated: "We would like to take this opportunity to thank Pragmatic Play for their generosity and support towards Cancer Relief, which will allow the charity to ensure our staff, and volunteers, provide care and support of the highest professional quality for our community."