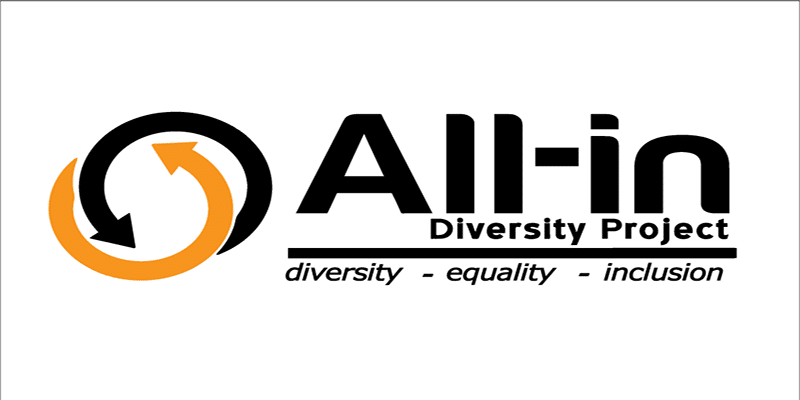 The All-in Diversity Project has launched its second annual survey, the results of which will be used to create its Annual Report, the All-Index.
The All-Index is used to measure and benchmark progress for the betting, gambling and gaming industry when it comes to diversity, inclusion and workplace equality.
So far, the companies that have volunteered to be involved has risen from 25 for the first survey to more than 50 for the second with time to participate still remaining for those that have yet to.

The survey is available to any organisation whether it be an operator, provider/supplier, regulator, association or other entity within the sector and is comprised of only 45 questions.
Just some of the operators, suppliers and regulators that have taken part so far include Betfair, GVC Holdings, IGT, Kindred Group, Massachusetts Gaming Commission Paddy Power, Playtech and Red Tiger Gaming.
To participate, click here: https://allindiversityproject.com/the-all-index/registration/
The organisations that do participate receive a complimentary copy of the All-Index together with their own private results and corresponding analysis which they can use year on year to benchmark improvements in diversity, inclusion and equality within their business.
Kelly Kehn, co-founder of the All-In Diversity Project, said: "All-in Diversity Project aims to be the central data resource for the global betting and gambling industry when it comes to diversity, inclusion and equality. The business case for diversity has already been proven, but we now need to start separating testing our assumptions based upon facts and not fiction."
"The best way of understanding the landscape, identifying trends challenges and opportunities is by gathering this data is via our annual survey, which we then use to create the All-Index which in turn acts as a benchmark for progress year on year."
"I am delighted that so far we have seen twice as many industry stakeholders take part as last year and invite anyone that hasn't completed the survey to do so."