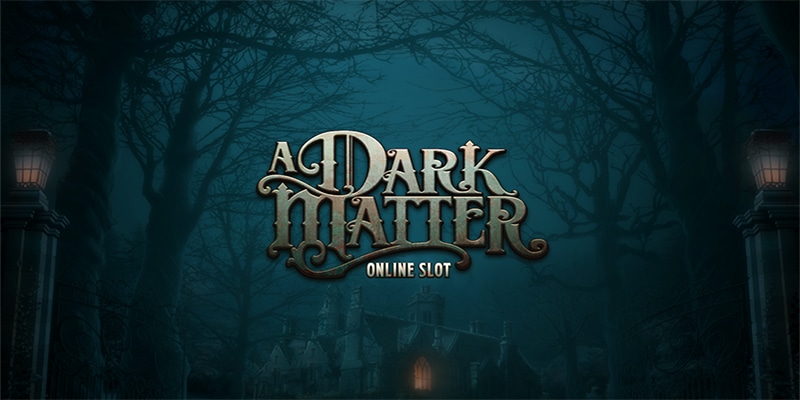 Casino game developer Microgaming are getting into the spirit of the Halloween season which is nearly upon us, by releasing their latest slot A Dark Matter, which is available now to play at all online casinos which feature game content from the Isle of Man based software giants.
A five reel high variance slot game,  set in the scary Wraith Manor, it is hoped that players will embrace the game and the potential for great rewards that it brings. A Dark Matter has been developed exclusively for Microgaming by those guys and gals at Slingshot Studios, who were established back in 2016 and have created games such as Cash of Kingdoms.
The slot features 'Invading Wilds' and bi-directional paylines, as players join Nathan Highmore, Scotland Yard's paranormal investigator, as he searches for rewards and secrets being kept hidden by the Manor!
Released on 22nd October 2019, Microgaming have high hopes for A  Dark Matter to the extent they have even setup a dedicated website for the slot.
Speaking about its release, James Buchanan, Microgaming's Director of Global Operations, said: "Slingshot Studios have successfully created a high volatility slot experience with an engaging storyline, intricate artwork and atmospheric sounds."
"The addition of Invading Wilds and bidirectional paylines offer an exciting and rewarding gameplay experience, with win potential of up to 2,400x the player's bet during free spins."
With Slingshot Studios Richard Vermaak, further adding: "We are very excited about A Dark Matter's release! The entire team has invested a lot in crafting a rich world for players to enjoy. They have created something beautiful, with arresting character portrayals and a musical score as lavish as Wraith Manor itself."
"Our aim was to create a truly theatrical experience coupled with high-volatility gameplay, establishing enough intrigue to whet players' appetites without revealing too much early on. We can't wait for players to explore A Dark Matter."