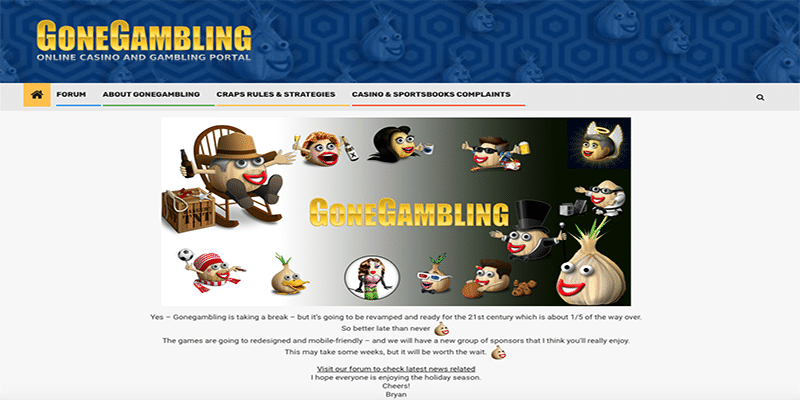 The game site GoneGambling has been online even longer than Casino Gazette and that in itself is saying something. Established way back in 1998, during the infancy of online casinos, GoneGambling was established by a passionate Aussie gamer, called John Abbot.
GoneGambling features games and onions, lots of onions, whereby users who register for the site are able to take part in fun free games, such as onion races, to win GG points, which can in turn be converted into bonus chips, with the several online casinos that sponsor the site.
As well as featuring a whole load of free to play games, GoneGambling also incorporates a forum community, where members of the site can get to know each, discuss their favourite casinos and also trade their GG points that they have attained by playing the many games available.
At the end of 2019, GoneGambling was reacquired by Bryan Bailey, the owner of Casino Gazette, with plans for the site to be revamped and reinvigorated, so as it is brought well into the 21st Century. Within the next few months GoneGambling will be relaunched, to feature brand new entertaining games and a whole host of new sponsors.
Click here to visit GoneGambling – The Walt Disney of iGaming!