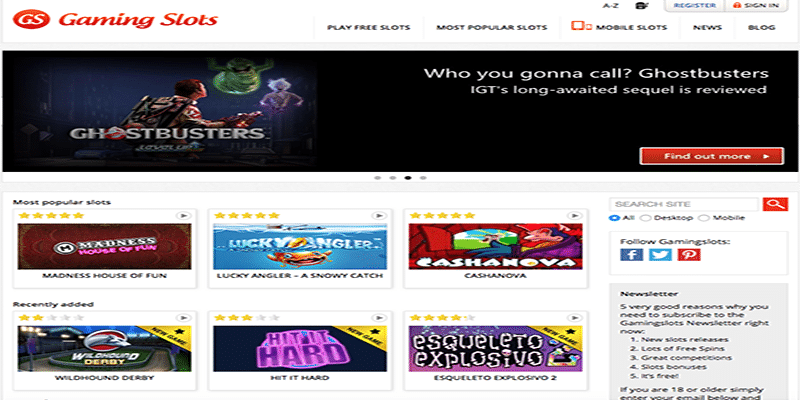 Gaming Slots is as the name suggests, a site concerning slots, in fact lots of slot games. If you are a fan of playing online slot machines, then Gaming Slots is, as we have found, a brilliant resource.
Covering all the main casino software companies, more so than in fact we cover here on Casino Gazette, all the latest slot games that go live online are reviewed by the knowledgable team at Gaming Slots.
Established some eight years ago now in 2012, the site has grown to become one of the higher level authority sites when it comes to playing slot games online. Should you also reside outside the UK, you are also able to play many of the games reviewed, in demo mode, for free on Gaming Slots.
To see for yourself as to why we here at Casino Gazette gladly recommend the site, you can visit Gaming Slots by clicking this link here.