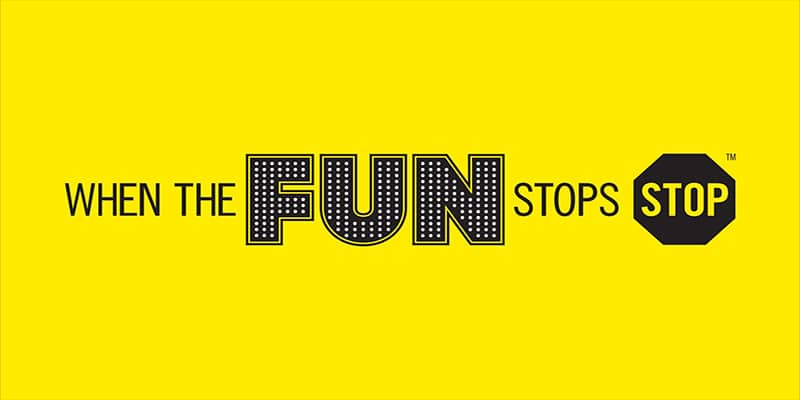 Research into responsible gambling and the slogan used on most gambling advertisements displayed or broadcast within the UK has been published, which has seen criticism levelled at the slogan "When the Fun Stops Stop" that is used. Criticism of which has been publicised by several national UK newspapers this morning.
The research which was carried out by a team at the University of Warwick, headed up by  Dr Walasek, has shown that the slogan used "When the Fun Stops Stop!", has not been effective in promoting responsible gambling.   Which was of course the slogan's main intent.
Commenting on the findings of the research performed by his team,  Dr Walasek commented: "The purpose of the "When the fun stops, stop" warning labels is to encourage more responsible gambling behaviour. Yet there is hardly any evidence suggesting that such labels are effective."
As result one such prominent anti gambling campaigner, the Guardian's Rob Davies,  has used the findings of the research carried out by Dr Walasek, to further his own aim in attacking the gambling industry. With Davies commenting in his piece published within this morning's Guardian the following: "They also pointed to the fact that the word fun is printed in much larger font than any other word in the message, which is meant to promote more responsible gambling."
However, for a point of balance, Gillian Wilmot from the Senet Group who came up with the slogan,  commented: "Discouraging all betting was never its purpose. Instead it aims to get gamblers to pause and reflect."
"Last year, we initiated a review of the campaign, informed by a substantial behavioural study, and the new creative will reflect a change to the relative size of the word 'fun' in response to feedback."
What would be good is for the main stream media to focus on those unlicensed  iGaming Operators who accept UK players, instead of trying to beat with a stick those operators who are licensed by the Gambling Commission.
Perhaps also working with the Gambling Commission and the likes of the Senet Group to help further educate players with regards responsible gambling. Just a thought…..