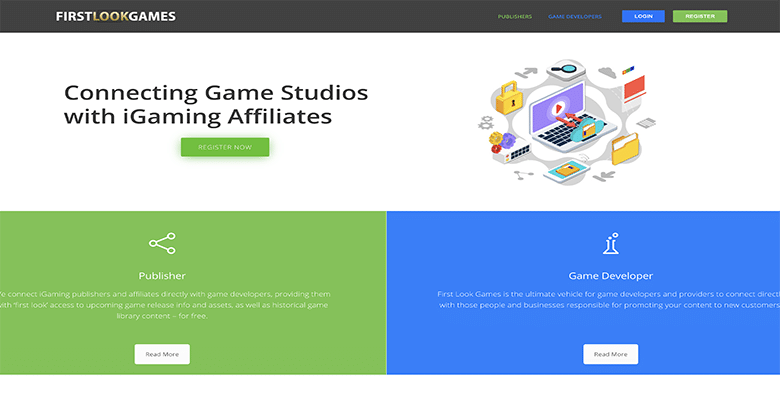 Latest Gambling News
Vibra Gaming extend partnership with First Look Games
Vibra Gaming the up and coming Latin America focused operator sign up with First Look Games
The innovative premium content resource for publishers First Look Games who provide the link between online publishers and content creators, have extended their partnership with the up and coming Latin America focused Vibra Gaming.
Vibra Gaming who only last week launched the Popeye Slots, are based in Buenos Aires Argentina and were founded by veteran iGaming executives, with an aim to provide casino game content for the South American continent.
By extending its partnership with First Look Games (FLG), Vibra Gaming will now be able to use FLG's fully brandable client area to showcase its entire portfolio of online slots and casino games to its existing and potential operator partners as well as affiliates.
Vibra Gaming joined First Look Games back in July, allowing the studio to upload game information sheets and assets such as logos, images and videos to the First Look Games Library where they can be accessed by hundreds of online casino affiliates.
The developer has also taken advantage of FLG's Premium offering, which allows studios to upload game information two weeks prior to launch so a select number of affiliates can have a "first look" and create content ahead of the official launch.
Tom Galanis, Founder of First Look Games, said: "We are delighted to extend our already successful partnership with Vibra Gaming and for the studio to be able to leverage the power of our state-of-the-art client area to properly showcase its games."
"Our white-label client area is intuitive and easy to use, allowing developers to show their games to both operators and affiliates in the best possible way."
When this is combined with our First Look Games library, studio's such as Vibra have a powerful and cost-effective marketing platform."
Ramiro Atucha, CEO at Vibra Gaming, said: "Our partnership with First Look Games continues to go from strength to strength and we are thrilled to be white-labelling its market-leading client area allowing us to showcase our games like never before."
"This is an incredibly competitive sector and with the cost of marketing continuing to rise, up and coming developers such as Vibra need to market smartly and cost-effectively and First Look Games certainly allows us to do that."