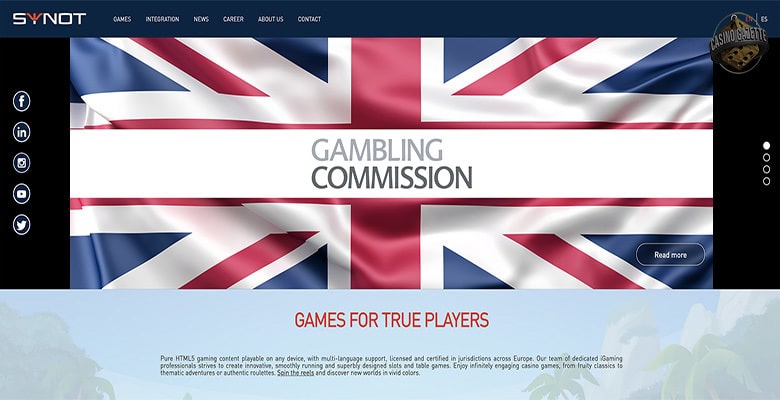 Latest Gambling News
SYNOT Games awarded Licence from UK Gambling Commission
Game developer obtain supplier licence after meeting the high standards set by UK Gambling Commission
The casino game developer SYNOT Games, who have nearly 30 years experience working within the gambling industry, are today celebrating being awarded a supplier licence from the UK Gambling Commission, to add to their B2B Critical Supply Licence from the Malta Gaming Authority.
The licence from the UKGC was awarded to SYNOT Games last month, with the casino game studio  publicising the news in the past few days.
Subsequently SYNOT Games are now in a position to start supplying their games to players in the UK, with their entire portfolio of casino games being certified, allowing licensed operators in the UK being able to provide them to their player base.
Chief Executive Officer of SYNOT Games, Ivan Kodaj said of the news: "This is a huge step for us as a company. The UKGC is known to have strict regulations to comply with, so having the licence granted to us represents a significant step which we took one day before Christmas."
"We are now able to integrate our slot offer with online casino operators in the UK and make them available to their players for the very first time."
Martina Hrabinská, Chief Commercial Officer of SYNOT Games added to Kodaj's comments, by stating: "Our sales team will now be focusing on branching out to UK-based customers."
"Gaining as much exposure as possible to reach as many players as possible across the country will be their main goal for now. We are excited to launch our exceptional slot games across the UK."
"We are looking forward to our new partners and wish all the players in the UK a more than satisfactory experience."