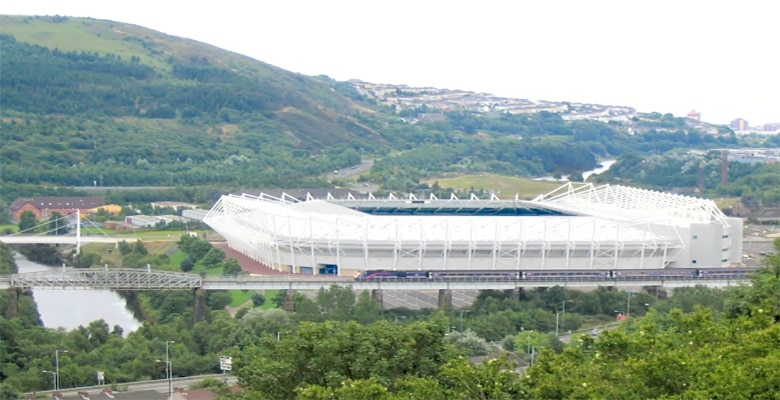 Latest Gambling News
Swansea City Jettison Links with Gambling Firms
Swansea City become the latest club to disassociate themselves from Gaming Companies
Championship football side Swansea City have become the latest English football club to disassociate themselves with gambling companies. The move taken by Swansea came about on the same day that fellow Championship club Bristol City aligned themselves with MansionBet.
Over the past four seasons Swansea City have aligned themselves with betting companies, with them being their principle sponsor. Also in the year they were promoted to the Premier League thanks to victory over Reading in the 2011 Play Off final, which they won 4 -2 at Wembley, Swansea were then sponsored by 32Red the popular UK facing online casino.
The announcement from the 'Swans' sees them now being sponsored by the University of Swansea, with Swansea City's Head of Commercial Rebecca Edwards-Symmons speaking about the new deal, stating: "This is the perfect partnership that encapsulates our club and our city."
"This is the first year of not having a betting brand on our front of shirt in four years, which enables our Junior Jacks to wear the same shirt as their Swans heroes."
The move taken by Swansea City has been applauded by the responsible gambling charity The Big Step, with James Grimes who heads up the charity, commenting: "The positive reaction from their fans is a reminder that gambling shirt sponsorship is overwhelmingly unpopular with fans and parents."
"Young fans should be able to wear the same kit as their parents and their heroes but most importantly, children shouldn't be exposed to brands that sell products associated with addiction."
"We hope more clubs follow their lead and that government ends all gambling advertising and sponsorship in football."
Sponsorship of sporting events in particular football by gambling companies has over recent months come in for criticism, with critics complaining that the proliferation of gambling advertisements fuels problem gambling.