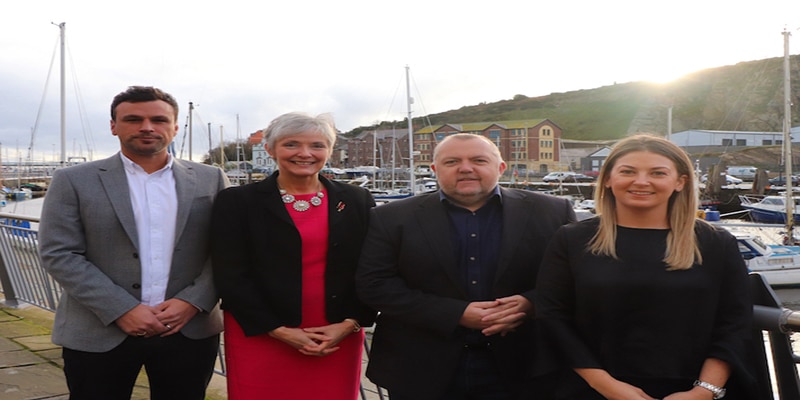 SMP eGaming, the multi-jurisdictional eGaming services provider, has strengthened its Board of Directors following the appointment of three new members.
Jade Zorab, Matthew Robins, and Karen Yates will join Ted Pepper as Board members, and will be individually responsible for driving improvements and efficiencies in complementary areas of the business.
Jade will be responsible for Business Development and Strategy, Matthew for licensing, Risk and Compliance services, and Karen for Corporate Governance and Managed Services.
Jade Zorab joined SMP eGaming in 2016 and was appointed as Director from the position of Head of Corporate Development for SMP Partners. She focuses specifically on developing and delivering the strategic goals of the Group's eGaming, eCommerce, and training business.
Jade has developed a robust multi-jurisdictional eGaming knowledge, having been responsible for project-managing a vast number of licence applications across the Isle of Man, Jersey, the UK, Ireland, and Malta.
Matthew Robins joined SMP eGaming at the start of 2019 and was appointed as Director from the position of Head of eGaming Regulatory Compliance. He has 20+ years' experience in compliance, audit, and regulations including many years within the gaming industry where he worked for The Stars Group for a decade as their Director of Compliance and MLRO and more recently at MuchBetter as their Chief Compliance officer.
Karen Yates joined SMP Partners in 1997 and was Head of Licensing managing all aspects of the licensing process in compliance with remote gaming legislation in various jurisdictions around the world.
Karen's eGaming knowledge is supported by 20+ years' practical experience managing complex corporate structures involved in various activities including property, trading and most recently licensed gaming operations.
Ted Pepper, Managing Director of SMP eGaming, said: "I am delighted to welcome Jade, Matthew, and Karen to the SMP eGaming Board and congratulate each on being appointed as Directors."
"Each brings a wealth of experience, talent, and skill to the Board, and they will be key in driving SMP eGaming forward as we look to improve our products and services. I look forward to working closely with each of them as we continue to grow the business."