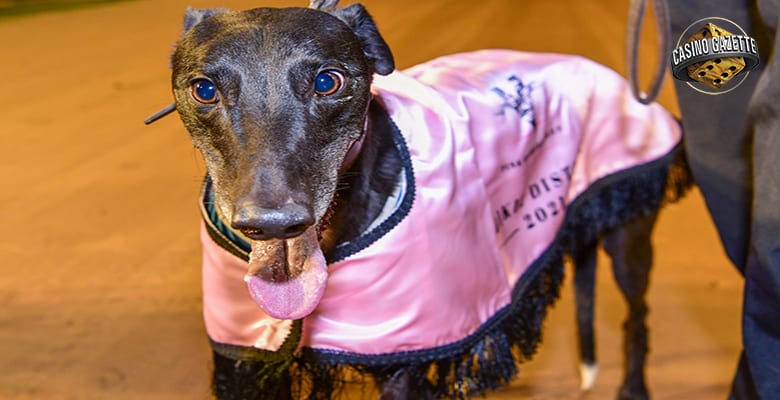 Sky Racing World has announced a significant enhancement to its content portfolio of International racing by facilitating the commingling of USA wagering pools into Tabcorp hosted pools in Australia (NSW Tote).
Starting last month, the commingling of pools became available on Australian Greyhound racing for the first time ever and added to the list of innovative developments from the Australian Greyhound Racing Industry.
The commingling of pools provides improved liquidity, greater stability of odds and a more attractive wagering proposition to USA players overall.
It is also anticipated that commingling will enable the number of Australian Greyhound meetings offered each day to increase, which will be a boost to the entertainment options available to USA fans of Greyhound racing and the growth of the Australian industry.
Sky Racing World has distributed the simulcast of Australian Greyhound racing in the USA since June 2020, and it has quickly become popular with USA Greyhound racing fans.
Audiences have been able to experience the quality of the Australian Greyhound racing product from a variety of locations across Australia, including the states of Victoria (Melbourne) and New South Wales (Sydney), with feature racing from city tracks like The Meadows and Wentworth Park. Now, they'll also get the added benefit of commingling and improved liquidity.
The last year has been huge for innovation within Greyhound Racing Victoria led by its Board and Chair Peita Duncan.
In addition to commingling, it has launched a variety of measures to improve the sport, like The Phoenix, which is the world's only slot race for greyhounds.
With eight slots available at $75,000 per slot, there's over $1,145,000 in total prize money to win, along with the winner going home with $750,000 and it run at The Meadows on Saturday, December 18th.
The GRV has been focused on the adoption of greyhounds, with around 3,000 greyhounds being rehomed to loving families in 2020-21.
They've also recently launched a new Desexing and Dental Scheme for retired greyhounds, where the GRV will pay for desexing and dental work (up to $400 for a male and up to $500 for a female) to assist in a Greyhound's rehoming.
The Welfare and integrity of greyhounds are paramount for the GRV as a regulator and they've been concentrating on major infrastructure projects that focus on safer racing.
An example is the Traralgon track, which is the first of its kind with a redeveloped 'J' design. It's designed to reduce physical stress on greyhounds during their races featuring one turn and a 300-metre straight track, according to research conducted by the University of Technology Sydney.
The Victorian Government has invested $3 million dollars, while Greyhound Racing Victoria topped up the investment with $2 million dollars, making it a $5 million dollar project.
On June 18th, the GRV also ran the first Pink Diamond night at the Bendigo Greyhound Racing Club. The series ran at race clubs all over Victoria to reward Victorian bred greyhounds of all ages and abilities, and around $790,000AU in prize money and breeders' bonus were handed to Victorian participants.
All of these impressive feats have brought forward a sport that US players can now access the Australian Greyhound wagering pools (NSW Tote) via Advance-Deposit Wagering (ADW) partners who offer wagering on Greyhounds.
David Haslett, CEO of Sky Racing World, stated: "The commingling of pools provides a significant boost to wagering play on Australian Greyhound racing and it wouldn't have happened without the support of the Australian Greyhound Racing industry, particularly Peita Duncan (Chair, Greyhound Racing Victoria) who helped drive the initiative."
"Last year, we were proud to introduce the simulcast of Australian Greyhound racing to the USA, but this will take participation to the next level. It is also a great milestone for the Sky Racing World business, Tabcorp and the Australian Greyhound racing industry and its state jurisdictions."
Sky Racing World is a subsidiary of Tabcorp, Australia's biggest wagering and entertainment company. It retains the exclusive rights to distribute live racing from Australia, New Zealand, South Africa, South Korea, Singapore, and Japan (NAR) to territories across the Americas and the Caribbean.
It also remains the leading digital source for premium tipping content from the Southern Hemisphere's leading race markets and live video broadcasts.