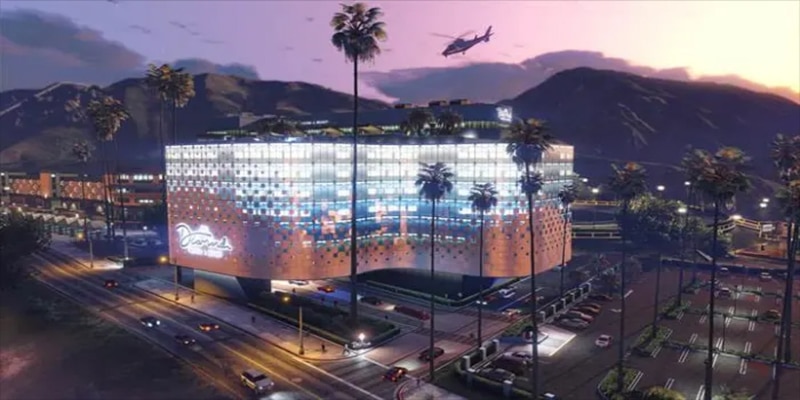 Latest Gambling News
Rockstar Games to cash in on Popularity of Grand Theft Auto by Opening In-Game Casino
Rockstar Games the development software company responsible for the incredibly popular adult Grand Theft Auto ( GTA ) game series, are soon to be adding a virtual casino within the latest edition of the blockbuster game.
The Grand Theft Auto series of games is strictly over 18,   due to the games content and subject matter, so the addition of a virtual casino in Grand Theft Auto Online, should not raise any eyebrows. Particularly as other content that features prominently in the game far exceeds the vice of gambling.
The virtual casino in Grand Theft Auto Online is to be called the Diamond Casino & Resort and players will be able to access the virtual casino world within the game, either by visiting it direct, or by accessing it via one of the Penthouses, should a player in the game be able to attain one.
The Diamond Casino & Resort will enable and allow players to gamble chips in games of poker, slots, blackjack and roulette. Starting next Tuesday on 23rd July, players of the game will be able to explore first hand the casino and resort complex that will become a big feature of Grand Theft Auto Online.
The in game currency will be used to play at the casino, but like so many other online games, add-ons and purchases can be made for real cash. No doubt certain aspects of the casino will be included as a result.