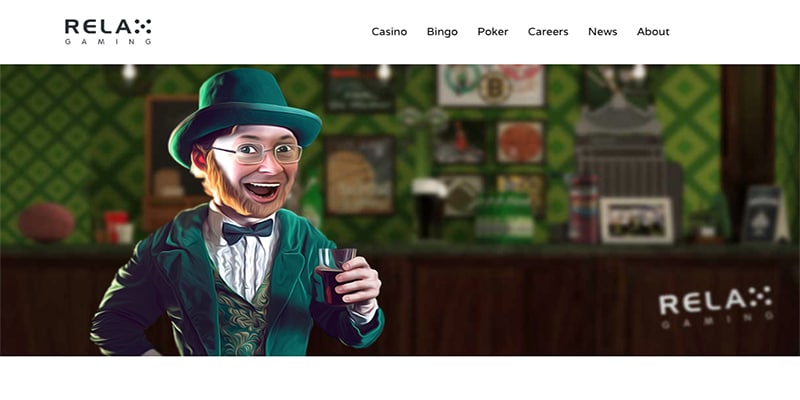 Malta based Relax Gaming who develop and provide casino, poker and bingo games for the iGaming industry, have announced the appointment of Tommi Maijala as their new Chief Executive Officer, which sees previous CEO Daniel Eskola, being moved into a newly created role of Chief Commercial Officer.
Relax Gaming who feature an expanding portfolio of casino games, both standard table fare and online slots, were established in 2010 and in their nine years since they were formed, have their game content now featured on in excess of 150 iGaming operator sites.
The appointment of Maijala as the developer's new Chief Executive, sees Relax benefit from from an individual who brings strong experience from the online gambling industry through his positions as Director and CEO of the iGame Group, where he achieved outstanding success in growing the brand across Europe.
He became part of the Kindred Group when it acquired iGame in 2015 and was appointed the following December as Chief Commercial Officer Malta, leading the Group's operations in France, the UK and Australia.
Speaking about his appointment as the company's new Chief Executive, Maijala said: "Having followed Relax Gaming from day one, I am extremely honoured to join the team and continue to take the company to new heights alongside Daniel.
"Relax Gaming has been on a fantastic journey since 2010, growing significantly in the last two years in terms of product, offices, talent and market visibility. It's great to be a part of such a promising future."
In moving sideways to the newly created position of Chief Commercial Officer and also the recruitment of Maijala into his former role, Daniel Eskola, commented: "I'm very excited to dedicate more time to scale our business as CCO and lend more support to the already great work our commercial team has delivered in the last 18 months."
"Tommi is a highly respected individual in the industry and I look forward to working with him to realise the untapped commercial potential for Relax Gaming and unlock further growth as our product offering and reputation grows."