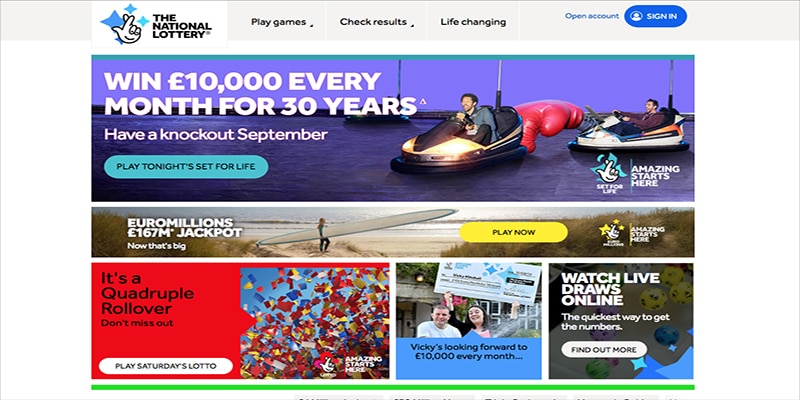 There must be something in the air at the moment concerning lottery draws, what with the EuroMillions Lottery rolling over for what is the umpteenth time and now the UK National Lottery, failing to find find a jackpot winner after last night's draw.
Yep, there was no winning ticket for last night's National Lottery draw, where a £8.6 million jackpot prize was up for grabs. Therefore this coming Saturday's draw is no a quadruple rollover, with a top prize of £10.9 million on offer.
Depending on tickets sales which are likely to be brisk , the jackpot prize could push over the £11 million barrier and don't be surprised if it does.
For those visiting this page looking to check your numbers for last night's ( Wednesday 18th September ) draw, the number numbers drawn were: 01, 25. 28, 34, 39 and 57, with the bonus ball being 50.