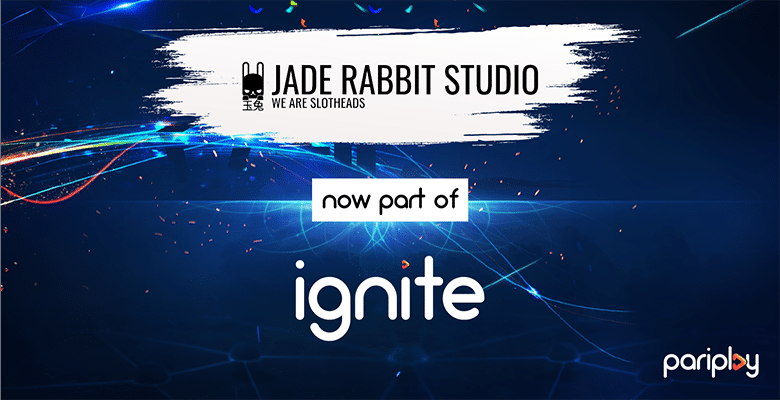 Latest Gambling News
Pariplay's Ignite Development Programme Supports Leap Forward for Jade Rabbit Studio's Casino Content
Maltese provider selects Pariplay Ignite development programme to grow reach of video slots portfolio
Pariplay Ltd., the No. 1 aggregator and content provider behind innovative products including the Fusion™ aggregation platform and the Ignite Studio development programme, today announced its partnership with Jade Rabbit Studio ("JRS"), the Malta-headquartered high-end video slots developer.
The deal sees Pariplay's Ignite development programme expand to include JRS, allowing the software provider to leverage Pariplay's comprehensive resources and operator accounts for mutual growth.
Launched in 2018 by self-proclaimed "slotheads", JRS has a clear vision of becoming a leading global design studio with strong content, striving to always deliver a premium customer experience.
Pariplay's Ignite development programme, which leverages the company's servers, licenses and customer infrastructure, is a perfect home for JRS, enabling them to expedite their growth as it moves out of its foundational phase.
Ignite will certify the studio in 10 regulated markets and enable the studio to establish a global footprint by providing access to more players and more regulated markets.
Pariplay Ignite launched in 2016 with its first customer Skillzzgaming, which was soon followed by multiple other studios in need of the unique service offering, including Juceey, Pirates Gold Studios, Playlogics, and RubyPlay.
Through the combination of its long-standing reputation and speed to market capabilities, Pariplay Ignite has established itself as the top choice for independent game studios such as JRS.
Roger Admeus, Managing Director at Jade Rabbit Studio (JRS), said: "Partnering with Pariplay to leverage Ignite was a logical decision for JRS as we strive to expand our market presence."
"Since its launch four years ago, Ignite has earned a reputation as a top development programme, and we're confident that this collaboration will be a game changer for our content globally and for diversifying our overall player base."
Adrian Bailey, Managing Director at Pariplay, said: "We're delighted to continue to expand our Ignite programme to include JRS, a game studio with strong potential."
"Their decision to leverage Pariplay's Ignite speaks to the value that the development programme adds to both up-and-coming studios like JRS and established developers alike through its technical strength, large-scale distribution and fully regulated market footprint."