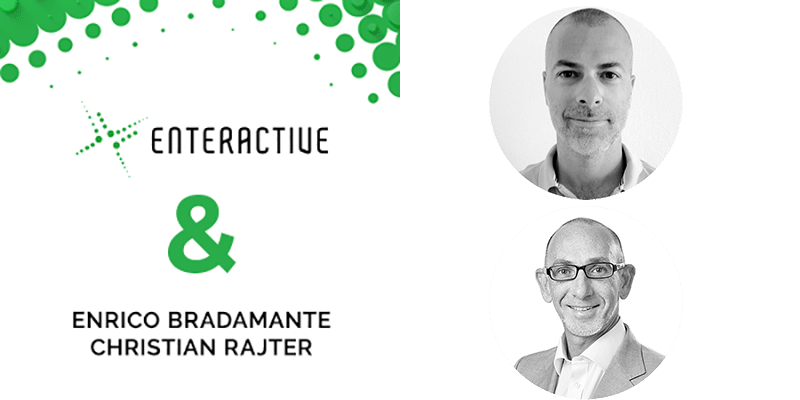 Enteractive the leader in player reactivation and retention and inventor of the (Re)activation Cloud® platform, is proud to announce two recruitments to its Board.  Joining the Board are Enrico Bradamante and Christian Rajter. The recruitment is made to further strengthen the company's ability to scale globally.
Enrico Bradamante has previous experience as the Managing Director of NetEnt and is currently CEO at Maverick Gaming as well as Chairman of iGEN, the Malta iGaming association.
Christian Rajter has built his experience in previous roles such as CEO of Expekt.com, Founder & CEO of Mobenga, and is currently Chairman of Verisec (publ) as well as OMI Gaming.
 Marcus Krüger, Chairman of the Board at Enteractive, said: "We're really in the process of accelerating our scaling momentum with Enteractive. We're seeing more operators than ever onboarding onto (Re)activation Cloud and we've never experienced this level of demand for our platform."
 "Enrico and Christian bring with them an amazing experience of global B2B go-to-market operations, and we're honoured to have them both on our team."
Enteractive are regarded as the industry leader in Reactivation, driving innovation through our tech, powered by personal human interaction.