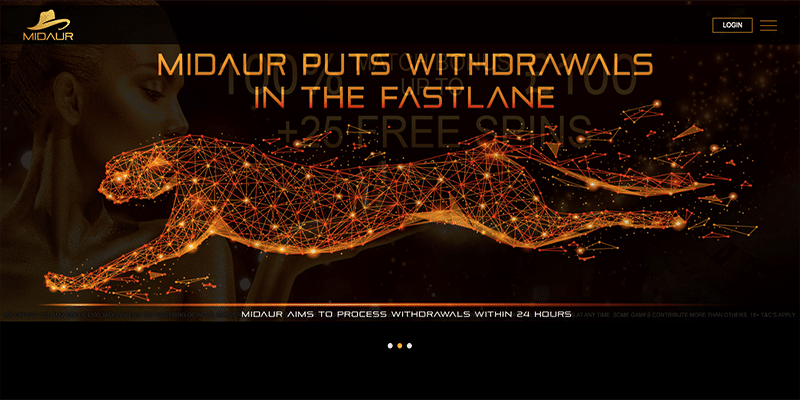 Midaur Casino which is based in the Isle of Man and is a casino that serves UK players, has as of yesterday afternoon closed with immediate effect. In an email communication sent out to its players, the management of Midaur informed them of their decision.
The closure of Midaur casino is the latest in a long line of online casino operations that have either decided to leave the UK marketplace, or indeed Midaur's case, close down operations completely.
The news of Midaur's decision was first brought to our attention, thanks to a post on the Casinomeister forum yesterday afternoon. Whereby the forum poster slot_zombie informed the community there of Midaur's closure.
The email that was sent to the players registered at Midaur read:
"Please accept this email as formal notification that Midaur has ceased provision of all gambling operations with immediate effect. The Midaur team thanks you for your custom during your time with us."
"Registered users will be able to access their accounts until 23rd January 2020 and player account balances in excess of £2.50 will be returned to the medium from which they were received, as follows:
Balances in excess of £10 will be returned in full
Balances below the withdrawal threshold of £10 but above the de minimis of £2.50 will be returned minus any transaction related costs
Due to transaction costs, account balances below £2.50 will be aggregated and donated to an industry related charity.
If you have any questions regarding this notice please contact us on [email protected] or live chat.
Kind regards,
The Midaur customer care team"