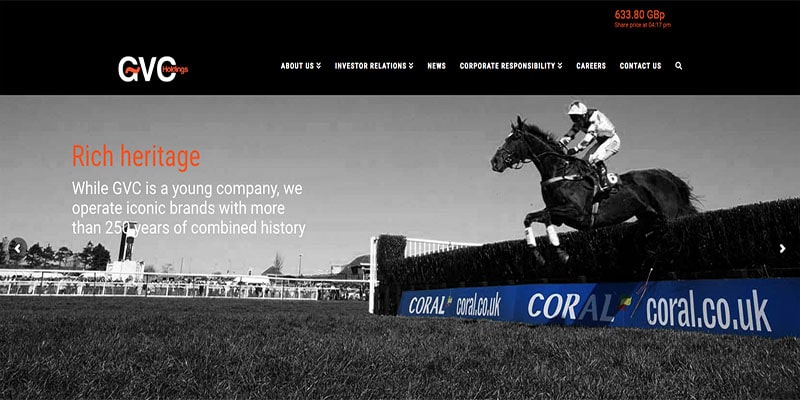 GVC Holdings, the parent company of the bookmaker Ladbrokes Coral, have announced their H1 results for the year, which showed an increase in overall growth of 3% in the second quarter of the year.
Just a couple of weeks ago Ladbrokes Coral announced that they are planning to close 900 shops from their retail estate, due to the hit the company has taken on the decline in revenue from Fixed Odds Betting Terminals. With revenue reduced due to the introduction of the new reduced £2 maximum bet on the terminals, a reduction of £98.
GVC Holdings however, have announced that the overall strength of their brands online has offset the reduction in income derived from the FOBTs, which has fallen sharply by 40% since the introduction of the new reduced maximum bet limit.
In addition the company stated that the overall fall of 19% in revenue derived from the Ladbrokes Coral retail estate was much better than the company at first feared.
The growth in revenue online has continued to increase, with GVC Holdings who in addition to Ladbrokes Coral, own brands such as Bwin, seeing online revenue increase by 16%.
Commenting on the latest set of results, which were published in a trading statement to the London Stock Exchange this morning, Chief Executive Officer, Kenneth Alexander, said: "The transition to a post-£2 stakes-cut environment in UK retail is progressing very well and we believe the Ladbrokes Coral estate is best placed to take market share."
GVC Holdings plc share price which closed at £6.08 a share last night are currently sitting at £6.04 a share, a drop of some 4 pence per share, after opening this morning at a high of £6.28 a share.